Data Science for Business
Move beyond the spreadsheet
Designed for managers, this Harvard Online course provides a hands-on approach for demystifying the data science ecosystem and making you a more conscientious consumer of information.
Featuring faculty from:
Image

Length
4 weeks
4-5 hours per week
Length
4 weeks
4–5 hours per week
Apply today for Data Science for Business
What You'll Learn
There is more data available to businesses and organizations today than ever before, offering the potential to quickly and efficiently identify and reach desired business goals and outcomes. What is the best way to access and use this data to help develop business solutions and make decisions? What is data-driven decision making, and how can a better understanding and use of data impact your business or organization? 
Data is only as useful as the insights you can collect from it. As a business professional, you can help realize the full potential of your data by building the skills that will help you effectively understand, visualize, and analyze the data available to you. 
Data Science for Business will help you appreciate the full benefits of data-driven decision making and teach you the business analytics tools and techniques you need to effectively build better business solutions and become a stronger manager. 
Through real-life case studies and hands-on exercises, you will understand how experts from across industries used data to answer some of their biggest business questions, and: 
Build a framework that will support data-driven decision making in your organization.
Identify trends in data that lead to hypotheses and insights.
Catch data mistakes or missing components.
Communicate and work with data analysts and scientists to better lead your team to long-term success.
By the end of this course, you will be prepared to harness data to help you reach your business goals.
Start making decisions with data in Data Science for Business.
Break away from the spreadsheet by developing a foundational understanding of data science tools, processes, and models.
Use business analytics and data science to make better decisions that lead to organizational success.
Identify and avoid common mistakes while interpreting datasets, metrics, and visualizations.
Create a data-driven framework for your organization and yourself; develop hypotheses and insights; and identify data and missing components.
Speak a common language with data scientist teams to uncover actionable recommendations and findings.
Put key techniques into practice such as data curation, regression models, prediction and analyses, and visualization.
Read basic code in order to comprehend the syntax that informs data requests.
Assess applicable methodologies in statistics, data analytics, and data science by hearing from real-world examples across industries, topics, and business challenges.
Yael Grushka-Cockayne is the Altec Styslinger Foundation Bicentennial Chair in Business Administration and Senior Associate Dean for Professional Degree Programs at the University of Virginia Darden School of Business and was formerly a Visiting Professor of Business Administration at Harvard Business School and Professor of Business Administration. Her research and teaching activities focus on data science, forecasting, project management, and behavioral decision-making. Her research is published in numerous academic and professional journals, and she is a regular speaker at international conferences in the areas of decision analysis, project management, and management science. In 2014, Grushka-Cockayne was named one of "21 Thought-Leader Professors" in Data Science.
Real World Case Studies
Affiliations are listed for identification purposes only.
Image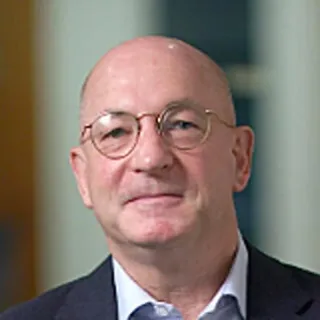 Temple Fennell
Temple Fennell is the CEO and founder of ATO Pictures, LLC, a motion pictures finance, production and distribution company that provides U.S. distribution and production funding. Step into Hollywood and explore how this company used data to identify box office success in the entertainment industry.
Image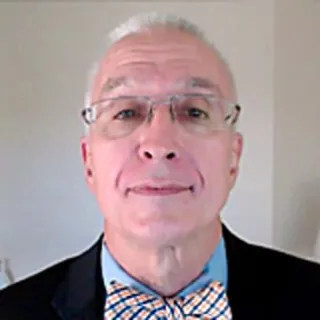 Paul Matherne, MD
Paul Matherne, MD is a pediatric cardiologist and the associate chief medical officer for UVA Children's. He will demonstrate how even preemies can benefit from data science in the case of a children's hospital's bid to expand the NICU.
Image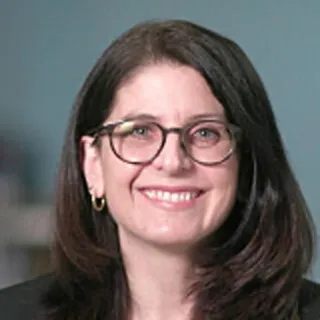 Susanna Gallani
Susanna Gallani is an Assistant Professor Of Business Administration at Harvard Business School. She used data to determine if employees were fully engaged at work and will analyze how data can be used to fine-tune incentive strategies.
Available Discounts and Benefits for Groups and Individuals
Image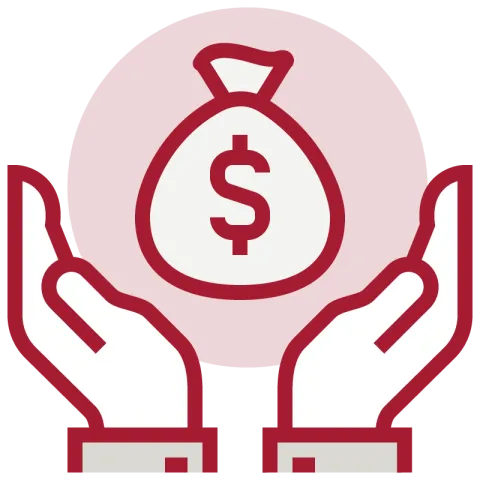 Experience Harvard Online by utilizing our wide variety of discount programs for individuals and groups. 
Past Participant Discounts
Learners who have enrolled in at least one qualifying Harvard Online program hosted on the HBS Online platform are eligible to receive a 30% discount on this course, regardless of completion or certificate status in the first purchased program. Past Participant Discounts are automatically applied to the Program Fee upon time of payment.  Learn more here.
Learners who have earned a verified certificate for a HarvardX course hosted on the edX platform are eligible to receive a 30% discount on this course using a discount code. Discounts are not available after you've submitted payment, so if you think you are eligible for a discount on a registration, please check your email for a code or contact us.
Nonprofit, Government, Military, and Education Discounts
For this course we offer a 30% discount for learners who work in the nonprofit, government, military, or education fields. 
Eligibility is determined by a prospective learner's email address, ending in .org, .gov, .mil, or .edu. Interested learners can apply below for the discount and, if eligible, will receive a promo code to enter when completing payment information to enroll in a Harvard Online program. Click here to apply for these discounts.
Gather your team to experience Data Science for Business and other Harvard Online courses to enjoy the benefits of learning together: 
Single invoicing for groups of 10 or more
Tiered discounts and pricing available with up to 50% off
Growth reports on your team's progress
Flexible course and partnership plans 
"As I work for one of the biggest Fortune 500 SaaS organizations in the US in the sales department, this will leverage my conversations with my management teams to get a better understanding of my pipeline and ability to reach my targets, but also enhance my conversations with my customers to understand their backend of data and what methods they use to help improve their business for their bottom line. From there, as a trusted advisor, this will open doors to ask deeper and more insightful questions to see how I can best support them on their data journey to fully utilize their data with confidence."
Katie Nordlie
Account Executive
"This course was impactful especially using case studies of real-life situations to solve complex and confusing problems. The results of this will help improve my managerial decisions within and outside the organizations to minimize risks and increase profits."
Bamidele Ajisogun
Sr. Project Analyst Business Intelligence, Strategy,
Product Development & Innovation UPMC Workpartners
"This course had an amazing instructor, amazing examples, and an amazing user interface that made it easy for me to grasp the material and learn simultaneously with others around the world."
Shawn Carrington, Jr.
Senior Executive Officer Perspecta, Inc.
"This course definitely paid off. Upon successful completion of the course, I added this course to my LinkedIn and resume, and I can say that I have become more popular among HR. In addition, I gained confidence in myself as a specialist."
Jeannette Vinogradova
Syllabus and Upcoming Calendars
Data Science for Business moves beyond the spreadsheet and provides a hands-on approach for demystifying the data science ecosystem and making you a more conscientious consumer of information. Starting with the questions you need to ask when using data for decision-making, this course will help you know when to trust your data and how to interpret the results.
Learning requirements: There are no prerequisites required to enroll in this course. In order to earn a Certificate of Completion from Harvard Online and Harvard Business School Online, participants must thoughtfully complete all 5 modules, including satisfactory completion of the associated assignments, by stated deadlines.
Download November 2023 Calendar
Study good data and bad buys in a case study about Carvana
Translate business problems into data hypotheses
Explore and describe datasets
Use visualizations to generate hypotheses
Relate the quality of data with the the quality of the conclusions by studying the Fannie Mae case on investment identification
Prepare and clean data for analysis
Examine data dictionaries
Design table joins
Identify solutions for managing missing data
Critique existing charts and identify methods of improvement through the exploration of the StockX case on demand.
Generate insight with graphs
Design visualizations to express data clearly
Connect yesterday's data with tomorrow's prediction
Evaluate temporal patterns in data
Match the time scale with the business problem
Select appropriate smoothing techniques for time series forecasting
Study the Bark Gift Shop case on motivating managers and the ATO Pictures case on marketing movies
Identify relationships between variables
Write hypotheses
Explain the parts of a linear model, including interactions and dummy variables
Interpret linear regression results
Revisit the Carvana and Fannie Mae cases from earlier modules
Complete a confusion matrix
Interpret results from logistic regression, CART, random forest, lasso, and neural networks
Select a model to guide decisions