Strategy Execution for Public Leadership
Implement a public leadership approach for long-term success.
Join Harvard Kennedy School faculty and former Pentagon Chief of Staff Eric Rosenbach to learn how to develop strategies for public leadership success.
Featuring faculty from:
Image

Length
4 weeks, 4-5 hours per week
Certificate Price
$1600
See discounts available below
Length
4 weeks
4–5 hours per week
Certificate Price
$1600
See discounts available below
Apply today for Strategy Execution for Public Leadership
What You'll Learn
How do you execute a strategic initiative that has a long-lasting impact? Do you know how to effectively communicate your strategic approach, gathering input and support from key stakeholders? How will you anticipate and respond to scrutiny from shareholders, news media, and the public?
Leaders in government, non-profit, and education organizations face unique challenges when it comes to making strategic, business-oriented decisions. If not thoroughly planned and executed, these decisions have real consequences with high-stakes outcomes. What can we learn from world leaders and experts who have faced these monumental decisions? How can you build a high performing team to successfully execute strategic ideas?
In Strategy Execution for Public Leadership, former United States Pentagon Chief of Staff and Assistant Secretary of Defense for Homeland Defense and Global Security Eric Rosenbach will lead you through real-life public sector challenges, showing you how a purpose-driven strategy execution framework can lead to long-term adoption and success.
This government and nonprofit leadership training online course offers the opportunity to study decisions of key public leaders, like Former United States Secretary of Defense Ash Carter, so you can better understand how to develop strategies that not only align with your organizational goals, but also gain insight into the challenges and scrutiny that come along with making public decisions. Too often, public strategies fail because leaders don't think about execution, which is made up of leadership and management tools, as well as a team who anticipates all scenarios prior to putting your plan into place. 
Through global case studies and protagonist examples, you will explore topics that set you on a path to strengthen your public leadership skills, including leadership and team development, resource and budget planning, talent recruitment and retention, strategic communications and crisis management, and risk planning and mitigation tactics.
By the end of this leadership development course, you will not only have the tools to create a sound public strategy, but also know how to test and optimize your strategy, increase competitive advantage, and sustain long-term impact and success.
Strategy is not one-size-fits-all. Implement a public leadership approach for long-term success.
The course will be delivered via HBS Online's course platform and immerse learners in real-world examples from experts at industry-leading organizations. By the end of the course, participants will be able to:
Enhance your strategic thinking by understanding the core elements of public leadership, management, strategy, and execution
Develop the skills to institute strategic models that align with your goals and your stakeholders
Prepare to lead your organization to long-term success through a shared understanding of strategic direction
Create a culture of consistency, both internally and externally, that considers core objectives, resources, and environmental factors
 
Know how to approach strategy both effectively and efficiently, incorporating feedback cycles and creating public value
Identify weaknesses and risks, developing the skills and planning to respond in a crisis
Develop strategic communications to effectively roll out new initiatives and anticipate shareholder and media feedback
Eric Rosenbach is Co-Director of the Belfer Center for Science and International Affairs, and a Lecturer in Public Policy. Rosenbach teaches graduate courses in policy development, strategy execution, and national security.  As Pentagon Chief of Staff from 2015–2017, Rosenbach led and managed the execution of dozens of high-profile strategic initiatives for the largest public sector organization in the world.  As Assistant Secretary of Defense, Rosenbach was responsible for developing and executing the strategy for all aspects of the Department's cyber activities and other key areas of defense policy. In the private sector, he led the cybersecurity practice of a global management consulting firm, advising the executives of Fortune 500 companies on strategic risk mitigation strategies.
Real World Case Studies
Affiliations are listed for identification purposes only.
Image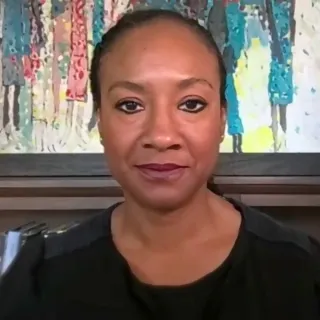 Oni Blair
Leadership is a valuable skill that can be cultivated and strengthened.  Hear from the Executive Director of The American Civil Liberties Union of Texas to discover what it takes to become an effective leader at any level.
Image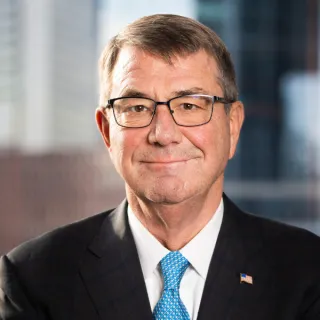 Ash Carter
Communication errors are often cited as the primary reason that initiatives fail. Learn the best strategies for effective communications and media relations from a former United States Secretary of Defense.
Image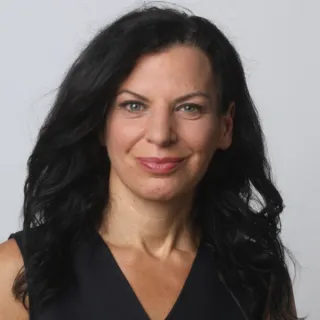 Juliette Kayyem
Risk prevention and mitigation is everyone's responsibility. Explore how to assess and mitigate risks by learning about international events, including the Ebola Endemic, BP Oil Spill, and more.
Available Discounts and Benefits for Groups and Individuals
Image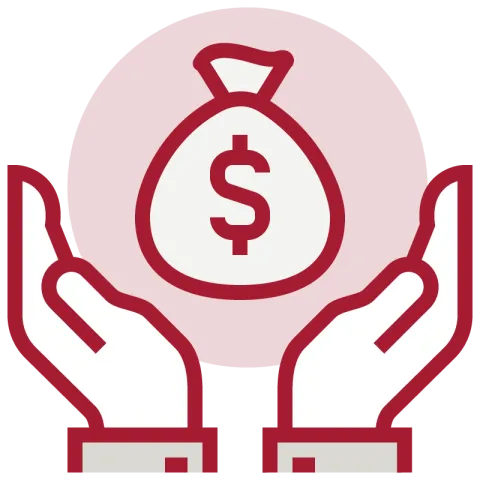 Experience Harvard Online by utilizing our wide variety of discount programs for individuals and groups. 
Past Participant Discounts
Learners who have enrolled in at least one qualifying Harvard Online program hosted on the HBS Online platform are eligible to receive a 30% discount on this course, regardless of completion or certificate status in the first purchased program. Past-Participant Discounts are automatically applied to the Program Fee upon time of payment.  Learn more here.
Learners who have earned a verified certificate for a HarvardX course hosted on the edX platform are eligible to receive a 30% discount on this course using a discount code. Discounts are not available after you've submitted payment, so if you think you are eligible for a discount on a registration, please check your email for a code or contact us.
Non-profit, Government, Military, and Education Discounts
For this course we offer a 30% discount for learners who work in the nonprofit, government, military, or education fields. 
Eligibility is determined by a prospective learner's email address, ending in .org, .gov, .mil, or .edu. Interested learners can apply below for the discount and, if eligible, will receive a promo code to enter when completing payment information to enroll in a Harvard Online program. Click here to apply for these discounts.
Gather your team to experience Strategy Execution for Public Leadership and other Harvard Online courses to enjoy the benefits of learning together: 
Single invoicing for groups of 10 or more
Tiered discounts and pricing available with up to 50% off
Growth reports on your team's progress
Flexible course and partnership plans 
"My goal for taking the course was to better understand public program decision making. The course was thoughtfully developed and gave me the opportunity to better understand the public leadership perspective. I would recommend this course to individuals wanting a career in public leadership."
Rob Arnold
Executive Director
Health Commons Project
Syllabus
This public leadership training course will help executives, managers, and rising managers in the nonprofit, government, and education sectors develop and implement actionable plans and strategies that will have a lasting impact on their organizations and communities they serve. 
Online Course requirements: There are no prerequisites needed to take this online course. In order to earn a Certificate of Completion from Harvard Online, participants must thoughtfully complete all 8 modules, including satisfactory completion of the associated quizzes, by stated deadlines.
Prepare for this strategy execution training course for public sector leaders and rising leaders
Understand why strategy execution is important in the public sector
Overview of the course
Study a case on Women in the U.S. Military
Formulate an effective strategy to tackle any problem or opportunity and achieve your intended goals
Learn how to use environmental scan tools like SWOT and PESTEL
Study a case on the German Refugee Crisis
Plan and manage your initiative's operations to increase performance and productivity
Learn to generate an activity list using a Work Breakdown Structure (WBS)
Study a case on healthcare.gov
Assess and use financial and technological tools to responsibly manage resources and maintain public trust
Practice generating cost estimate, calculating burn rates, and comparing waterfall and agile methodologies
Study a case on Equitable Transportation for Houston
Learn how to strengthen your leadership skills by understanding the styles and traits of an effective leader
Identify leadership styles and reflect on your own
Revisit the case study on Women in the U.S. Military
Communicate your ideas purposefully and persuasively to garner necessary support and commitment
Learn communications strategies that align with your audience and purpose and compare the uses and roles of different communication channels
Study the case on the Ebola Endemic in Liberia
Assess risks and craft ways to mitigate them so that they do not derail your efforts
Assess risks using an Impact-Probability Matrix
Learn to match mitigation strategies to risks to create a contingency plan
Evaluate your initiative to understand your level of impact and how to improve in the future
Identify key aspects of the Logical Framework planning tool and learn to compare the Logical Framework planning tool to a Performance Management Plan