Empowering Leadership Excellence: Top Harvard Online Courses for Managers and Aspiring Executives
Published September 1, 2023
---
Across industries and organizations, management and executive roles require a skill set that extends beyond technical execution. Those who excel in these positions are leaders, strategic thinkers, effective communicators, and have a clear vision for helping their team members achieve their goals. 
Image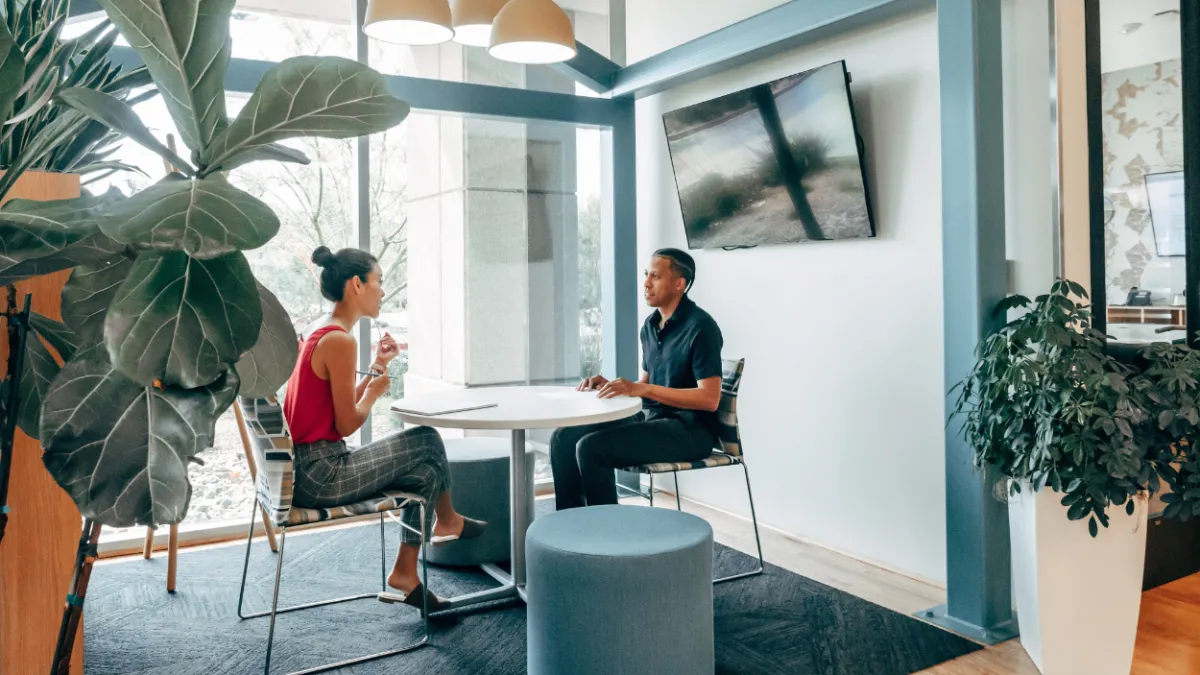 Harvard Online offers a selection of courses designed to empower managers and aspiring executives across industries with the competencies essential for succeeding in these roles. Whether you're seeking to refine your leadership acumen or hone your decision-making prowess, these courses provide a comprehensive toolkit to navigate the complexities of modern business environments. 
We have segmented a list of our top courses by industry that will help managers and aspiring executives, and their teams, to move their teams and careers forward: 
Courses for All Managers and Executives
These online courses offer skills and insight that are applicable to all industries and organizations. 
Remote Work Revolution for Everyone
The course for leaders who want to help their employees thrive in the remote and hybrid workplace. 
In this course, you will learn to excel in the virtual-work landscape. Using the Harvard Business School case method of real-world examples, Professor Tsedal Neeley will not only provide actionable recommendations but also explain the theories and concepts behind them. You will learn how to build trust, increase productivity, use digital tools intelligently, and remain fully aligned with your remote team. By the end of the course, you will create actionable steps to "relaunch" your team—focusing on new ways to stay connected, be collaborative, and remain productive—while meeting your own personal and organizational goals.
Data Science for Business
The course for the leader who wants to make better executive decisions.
Data is only as useful as the insights you can collect from it. As a manager, you can help realize the full potential of data by building the skills that will help you effectively understand, visualize, and analyze the data available to you. Data Science for Business will help you appreciate the full benefits of data-driven decision making and teach you the business analytics tools and techniques you need to effectively build better business solutions and become a stronger manager.
Improving Your Business Through A Culture of Health
The course for leaders who know that a healthy and happy team leads to improved business results and outcomes. 
Join Harvard Professors and industry leaders Amy Edmondson and Howard Koh to learn strategies, tactics, and tools to gain a competitive advantage by implementing a Culture of Health to address these issues and stay ahead. Embracing a Culture of Health can improve your employees' well-being as well as the health of your consumers, your communities, and the environment. A Culture of Health can help you to reduce costs, increase revenues and profits, and enhance your company's reputation.
Building Personal Resilience: Managing Anxiety and Mental Health 
The course for leaders who know that in order to most effectively manage a team, they need to maintain their own mental health and sense of fulfillment. 
If you've ever felt stressed, burned out, anxious or sad, you're not alone. These moments are challenging and make it difficult to find a way forward. However, you can use science-backed tools to help manage these experiences and the emotions that come along with them. Regardless of any personal or professional obstacles you are facing, Building Personal Resilience: Managing Anxiety and Mental Health will help you use applied psychology and five proven skills to transform your feelings of stress, anxiety, and burn out into mental strength.
Courses for the Health Care Manager and Executive
These courses are designed by Harvard faculty and executives in the health care field for leaders and aspiring leaders in health care.
Innovations in Teamwork for Health Care
The course for the health care leader who wants to empower their team to provide top-level care.
In this course, leaders in the field of organizational behavior and teamwork, Amy Edmondson, Professor at Harvard Business School, and Michaela Kerrissey, Assistant Professor at the Harvard T.H. Chan School of Public Health, share their latest research and present their concept of "teaming" as it relates to the health care and life science industries.
Health Care Strategy
The course for leaders who want to implement business strategies to improve their organization's outcomes. 
Led by Harvard Business School professor Leemore Dafny, Health Care Strategy will help you align the principles of business strategy with the unique challenges and structures of U.S. health care organizations. The course will enable you to define the mission of your organization, develop a strategy to create and capture value, and lead your organization to success with confidence.
Courses for the Non-Profit and Government Manager and Executive
These courses are designed specifically to help leaders in this industry develop the skills they need to build great teams and support their efforts.
Strategy Execution for Public Leadership
The course for leaders who want to bust through the red tape and accomplish their objectives.
In this course, former United States Pentagon Chief of Staff and Assistant Secretary of Defense for Homeland Defense and Global Security Eric Rosenbach will lead you through real-life public sector challenges, showing you how a purpose-driven strategy execution framework can lead to long-term adoption and success.
Leadership: Creating Public Value
The course for leaders who want to practice tactical skills that will help them build and execute better plans.
Within the course, you will use an integrated analytic framework to help you understand concrete problems or opportunities for collective action. This framework focuses on the three key elements of producing a publicly valued result: understanding the specific conditions you hope to improve; designing and developing the necessary operational capacities; and securing the public support and financial resources required to launch and sustain your effort at the desired scope and scale.
Go Further: Unlock Your Team's Potential 
Did you know you can register your team as a group for one of our premium courses and receive discounted pricing? 
With a focus on learning outcomes and critical thinking, Harvard Online is your partner in professional development.
Our online premium courses are perfect for teams of 10 or more that work within:
Business and Finance
Health Care and Life Science
Data and Technology
Legal
Government
Non-Profits
Start Ups
Upon completion each learner will receive a Harvard Online certificate and be eligible for 30% off any additional courses they take.