Solve your organization's problems by looking outside your organization
In Open Innovation, you will learn strategies for finding the best ideas, solutions, and people necessary to solve your organization's most difficult problems.
Featuring faculty from:
Image

Length
6 weeks
2-4 hours per week
Length
6 weeks
2-4 hours per week
Enroll in Open Innovation Today
What You'll Learn
What do you do when your organization can't solve a problem on its own? Are you paying for effort instead of solutions? Is your organization stuck?
Strategic problem solving is a key element in innovation and vital to an organization's success and growth. Open innovation is a strategy that suggests the best ideas, solutions, and people necessary to solve your organization's difficult problems may come from outside your company entirely. Through open innovation, organizations can connect with talented people and breakthrough ideas from across the globe. Whether you're developing a new product, responding to the changing workforce, or simply looking for new ideas, you can use open innovation to find answers and solutions in areas you didn't expect. 
Open innovation is already all around you. The top companies around the world have figured out how to use the wisdom of the crowd to help them create products and services that we use on a daily basis—from your smartphone apps to Wikipedia. This course presents a foundational understanding of open innovation, helping you not only solve some of your most difficult problems, but also gain access to a pool of talent that goes far beyond your organization's walls. By examining the different types of open innovation—contests, crowdsourcing, collaborative communities, and online labor markets—you'll begin to develop a plan to adopt and implement open innovation in your organization. Through videos, real-world case studies, and peer interaction, you'll explore when and why to implement new solutions, how to operationalize and protect proprietary ideas, and, most importantly, how to identify the problems you're trying to solve and address them with open innovation. 
Your next big idea might come from where you least expect it. Don't think behind closed doors. Let open innovation in.
The course will be delivered via HBS Online's course platform and immerse learners in real-world examples from experts at industry-leading organizations. By the end of the course, participants will be able to:
Understand the concept of open innovation and how it works
Analyze the types of problems that can be solved with open innovation and how to decouple problems from solutions
Identify and understand ​the challenges and ethical considerations of open innovation, such as intellectual property rights
Match your business problem to the right approach, including: contests, crowdsourcing, collaborative communities, or online labor market
Implement an open innovation strategy in your organization, including how to identify and access outside resources, helping you stay ahead of the competition
Karim R. Lakhani is the Dorothy & Michael Hintze Professor of Business Administration at the Harvard Business School. He specializes in technology management, innovation, digital transformation and artificial intelligence (AI). He has taught extensively in Harvard Business School's MBA, executive, doctoral and online programs. He has co-developed new courses on Digital Innovation & Transformation, Digital Strategy and Innovation, and Laboratory to Market. Karim is also the founder and co-director of the Laboratory for Innovation Science at Harvard, as well as the principal investigator of the NASA Tournament Laboratory.
Real World Case Studies
Affiliations are listed for identification purposes only.
Image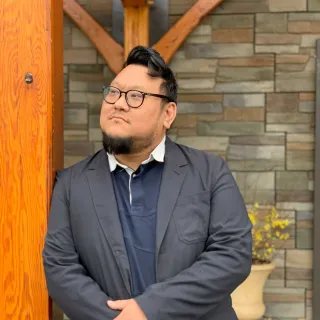 Jin Paik
Hear from a researcher how open innovation can find new solutions for your organization.
Image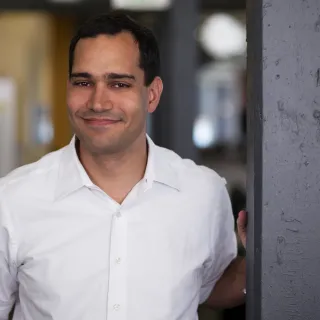 Luis Villa
Find out how open innovation can attract talented employees to your organization.
Image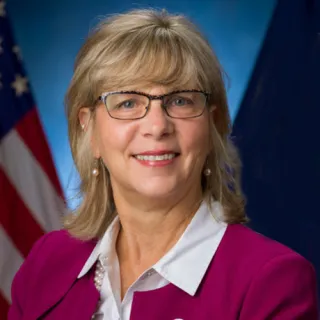 Lynn E. Buquo
Learn how NASA is adopting open innovation into their organization.
"This course was worth my time and I thoroughly enjoyed communicating and learning with innovative thinkers from around the world. This was a great experience, and I am grateful my administration invested in me in this way to continue learning and growing so I could better do my job and help more humans."
Dr. Lindsey Keith-Vincent
Associate Dean for  Research, Outreach, and Innovation in the College of Education
Director of the Science and Technology Education Center (SciTEC)
Louisiana Tech University
"Since I have already studied Open Innovation for my PhD, I am impressed by all the new knowledge and insights that I have gained. I like the different perspectives and the great case studies, which have been very supportive in many ways."
Prof. Dr. Rafaela Kunz
Professor of International Management, Technology and Innovation
Hochschule Fresenius
"This course provides enough details, tips, and real-world examples to utilize open innovation as a strategy within any organization. It helped explain the different tools, platforms, tactics, and flexibilities to use depending on the business outcomes required. This course saves a lot of time in understanding all the nuances of open innovation rather than learning it on the job. I should have taken this course earlier!"
Ed Wong
Director of Possibilities
HeroX
"I work in marketing, and am always looking for new ideas to develop and implement constant innovation. The content, cases, and examples helped me understand how this topic is applies in real life, and definitely added lots of value to my professional interest. I am likely to leverage this knowledge in my career."
Thelma Trinidad
Marketing Consultant
Fast Moving Consumer Goods