The future of health care is digital
Digital technologies and big data offer tremendous opportunities to improve health care. Taught by Harvard Medical School faculty, this Harvard Online course explores the opportunities and difficulties facing widespread adoption in the US and explores innovative frameworks to think strategically about adopting and implementing digital transformation in your organization.
Featuring faculty from:
Image

Length
4 weeks
3–4 hours per week
Length
4 weeks
3–4 hours per week
Apply today for Digital Health
What You'll Learn
How has digital transformation influenced the health care industry? 
Millions of health-related data points are captured every day, from information collected by our personal devices and doctor's office visits to public health data collection about disease prevalence and treatment outcomes. Digital technologies have transformed how we buy and listen to music and how we plan our travel. Will there be a similar digital disruption in health care? 
Throughout this online course, you will become familiar with developments that have led to digital transformation in health care and weigh the pros and cons of digital technology in health care. You will understand the process of product development in digital health innovation by participating in a fictional hackathon, working alongside other learners to determine which digital tools to invest in. 
With the help of real-world case studies and protagonists, you will become the judge and evaluate how well the hackathon competitors fit the needs of patients, physicians, payers, and, ultimately, future health care ecosystems. In doing so, you'll consider the impact digital tools have on these stakeholders to understand how data tracking and digital health products can improve patient care, enhance communication between doctors and patients, increase employee benefits and happiness, and track health trends and develop solutions.
The Harvard Medical School is accredited by the Accreditation Council for Continuing Medical Education (ACCME) to provide continuing medical education for physicians.
The Harvard Medical School designates this enduring material for a maximum of 14.25 AMA PRA Category 1 Credits™. Physicians should claim only the credit commensurate with the extent of their participation in the activity.
Upon successful completion of the course, participants will have access to claim their credits through the Harvard Medical School's continuing education platform.
The course is part of the Harvard on Digital Learning Path and Health Care Leadership Learning Path will be delivered via HBS Online's course platform.  Learners will be immersed in real-world examples from experts at industry-leading organizations. By the end of the course, participants will be able to:
Understand how digital technologies can address critical pain points in health care
Learn how to think about applications of collecting and using data to inform health care, and the privacy risks and analytical pitfalls unique to health care data
Explore the opportunities and difficulties of implementing new technology in health care, such as artificial intelligence, machine learning, apps, and sensors
Navigate the systemic barriers and often conflicting needs of health care stakeholders in bringing digital health technologies to market
Become adept at analyzing gaps in health care that can be closed with technology and data
Stanley Y. Shaw, MD, PhD is the Associate Dean for Executive Education at Harvard Medical School. In this role, he directs Harvard Medical School's programs for companies and individuals in the health care industry that provide insights into leadership behaviors and emerging technologies. These programs educate learners across diverse sectors of health care, such as tech, IT, biopharma, investing, and care delivery organizations. A practicing cardiologist, Dr. Shaw's research studies how digital tools, bioinformatics, the gut microbiome, and patient-reported data can be leveraged to better assess health and disease.
Real World Case Studies
Affiliations are listed for identification purposes only.
Image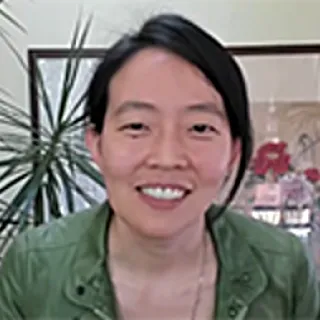 Katherine Chou
Hear from the Director of Research & Innovations at Google on using health and AI data for social good.
Image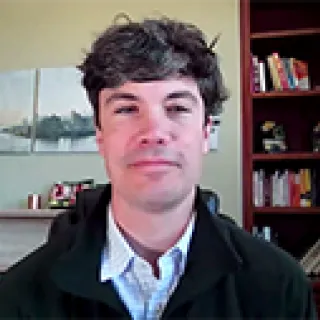 Marcus Osborne
Learn from the Senior Vice President of Walmart Health on using digital technologies to make health care more affordable and accessible.
Image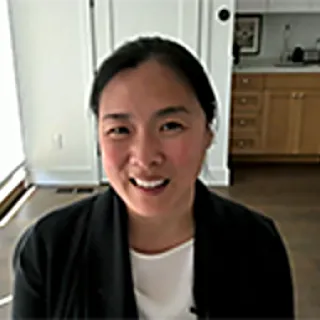 Christine Lemke
Discover how to build a digital health company, like Evidation Health, focusing on providing value for the patients, providers, and investors.
Image
Sean Duffy
Hear from the CEO of Omada Health on designing user-friendly digital tools for optimizing patient success.
Available Discounts and Benefits for Groups and Individuals
Image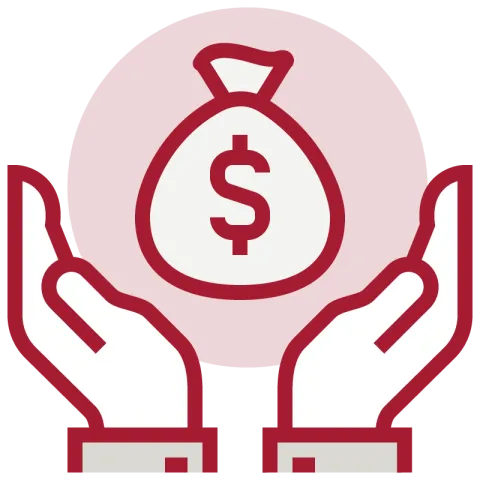 Experience Harvard Online by utilizing our wide variety of discount programs for individuals and groups. 
Past Participant Discounts
Learners who have enrolled in at least one qualifying Harvard Online program hosted on the HBS Online platform are eligible to receive a 30% discount on this course, regardless of completion or certificate status in the first purchased program. Past Participant Discounts are automatically applied to the Program Fee upon time of payment.  Learn more here.
Learners who have earned a verified certificate for a HarvardX course hosted on the edX platform are eligible to receive a 30% discount on this course using a discount code. Discounts are not available after you've submitted payment, so if you think you are eligible for a discount on a registration, please check your email for a code or contact us.
Nonprofit, Government, Military, and Education Discounts
For this course we offer a 30% discount for learners who work in the nonprofit, government, military, or education fields. 
Eligibility is determined by a prospective learner's email address, ending in .org, .gov, .mil, or .edu. Interested learners can apply below for the discount and, if eligible, will receive a promo code to enter when completing payment information to enroll in a Harvard Online program. Click here to apply for these discounts.
Gather your team to experience Digital Health and other Harvard Online courses to enjoy the benefits of learning together: 
Single invoicing for groups of 10 or more
Tiered discounts and pricing available with up to 50% off
Growth reports on your team's progress
Flexible course and partnership plans 
Syllabus and Upcoming Calendars
Digital technologies hold great potential for enhancing health care, in terms of empowering patients, improving access and equity, and delivering better health outcomes. Yet health care's digital transformation lags behind that of other industries. This course, Digital Health, aims to help learners unlock digital transformation in health care and improve the industry by providing a framework to enable learners to think strategically about digital health solutions, develop and deploy them in health care's unique culture and ecosystem, and navigate the sometimes competing needs of health care's multiple stakeholders.
Learning requirements: There are no prerequisites required to take this course. To earn a Certificate of Completion from Harvard Online, participants must thoughtfully complete modules 1 through 4.