Understand business strategy to facilitate health care success
In this course, Harvard Business School faculty teach learners to align business strategy with the challenges and structures of the health care industry in the United States.
Featuring faculty from:
Image

Length
5 weeks, 4-6 hours per week
Length
5 weeks, 4-6 hours per week
Apply today for Health Care Strategy
What You'll Learn
What can business strategy teach us about health care innovation in the United States? Why is a strategic vision important to health care organizations? How do health care providers and institutions create value — and, more importantly, how do they capture value? 
When you think of health care organizations, do the terms sustainable advantage or strategic differentiation come to mind? In an industry with increasing competition and innovation, leaders of U.S. healthcare organizations, or those delivering care, need to understand how the success of their business depends on these key principles. This includes understanding the industry you're in and market dynamics, the forces that make it easy or difficult to capture value, and how you can successfully compete against rivals. You must go beyond simply creating value to develop the critical thinking and analytical skills to evaluate the needs of your business, and its constituents, in order to optimize business decisions and inform new or innovative health care ventures.
Balancing the needs of multiple parties—patients, purchasers, and providers—can be daunting and many decision makers struggle to meet the growing demands of an evolving industry. By exploring real-world case studies, you will step into the shoes of health care business leaders and learn to face these problems directly, identifying both opportunities and challenges, to derive actionable insights for your own business. Further, you will use economic and policy frameworks to seek ways to improve the efficiency of the health care sector, particularly as it relates to spending. This course is primarily focused on U.S. health care and institutions; however, the business strategies and principles can be applied broadly in health care settings around the world to identify sources of competitive advantage. 
Led by Harvard Business School professor Leemore Dafny, Health Care Strategy will help you align the principles of business strategy with the unique challenges and structures of U.S. health care organizations. The course will enable you to enable you to define the mission of your organization, develop a strategy to create and capture value, and lead your organization to success with confidence.
Combine the best business strategies with the fundamentals of the health care sector in the United States.
The Harvard Medical School is accredited by the Accreditation Council for Continuing Medical Education (ACCME) to provide continuing medical education for physicians.
 
This activity has been approved for 24 AMA PRA Category 1 Credits™. Physicians should claim only the credit commensurate with the extent of their participation in the activity.
 
Upon successful completion of the course, participants will have access to claim their credits through the Harvard Medical School's continuing education platform.
The course will be delivered via HBS Online's course platform and immerse learners in real-world examples from experts at industry-leading organizations. By the end of the course, participants will be able to:
Understand core business, economic, and policy principles and how they apply to the health care sector in the U.S.
Learn the building blocks for creating a strategy: industry analysis, sustainable advantage, and how to develop a plan to sustain profits in the face of competition
Gain new perspectives as key health care stakeholders, improving their business decision making and analysis
Develop a framework using the strategies applied in the course that can be used to advance your organization and career
Understand how to evaluate the intersection of strategy and develop firm boundaries to make better build versus buy decisions
Know how to align incentives of the health care chain and where their organization fits in the industry, focusing on specialized services or approaches to gain market share
Leemore Dafny is the Bruce V. Rauner Professor of Business Administration at the Harvard Business School, where she teaches courses in healthcare strategy and co-directs to PhD Program in Business Economics. Professor Dafny also serves on the faculties of the John F. Kennedy School of Government and the interdisciplinary Program in Health Policy.
Real World Case Studies
Affiliations are listed for identification purposes only.
Image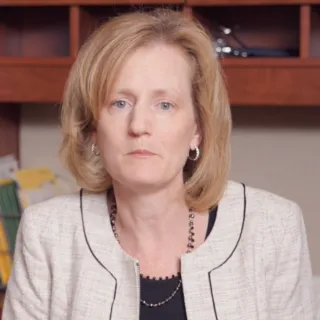 Beth Zoneraich
Explore how business analysis aided this CEO on entering the health care business.
Image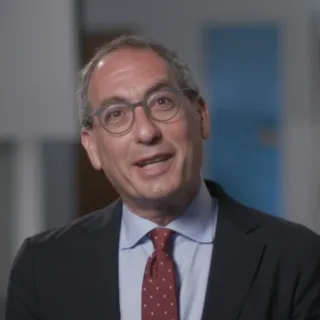 Kevin Tabb
Hear from the CEO of Beth Israel Lahey Health and how business strategy is affecting the health care industry.
Image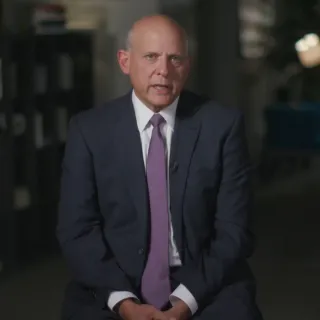 Dr. Jorge Plutzky
Learn about capturing value from an expert at Brigham and Woman's Hospital.
"The course completely fulfilled all I wanted to learn about the health care industry in the United States. I would highly recommend it to anyone starting out in the health care industry as a business leader. I particularly enjoyed the case studies because it gave real world application examples of how business is done. I also learned about pioneers that I was able to discuss with my manager at work."
Tracy Lyn De Silva
Consultant
CWH Advisors
"I enjoyed the style of presentation for this online course, which was a combination of case studies and brief video discussions in the context of highly selected rich educational materials. The questions asked for discussions and peer-engagement platform helped the course look like a live lecture, while participants benefit from the comfort of their personalized schedules. I not only do recommend Harvard Online courses to my friends and colleagues, but also look forward to future opportunities to joining other courses."
Payam Tarighi
 Lead Data Analyst
Sunnybrook Health Sciences Centre