Financial Analysis and Valuation for Lawyers
Understand finance principles to win big for your clients
Taught by Harvard Law School faculty, this Harvard Online course helps attorneys navigate financial situations to increase profitability and minimize risk.
Featuring faculty from:
Image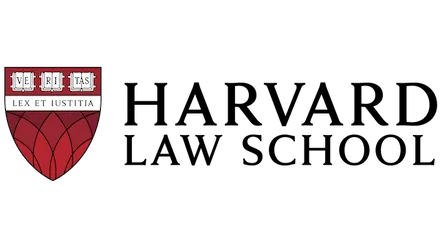 Length
6 weeks
3-4 hours a week
Length
6 weeks
3-4 hours a week
Apply today for Financial Analysis and Valuation for Lawyers
What You'll Learn
Google pays $2 billion for Fitbit, which has yet to turn a profit. How did Google come up with that price? Bayer agrees to pay more than $10 billion to settle claims that its weedkiller, Roundup, caused cancer. Why not $15 billion or $5 billion?
Lawyers negotiate deals and manage lawsuits involving billions of dollars each year. To do that, you need more than legal expertise. You need a fundamental understanding of the finances behind a deal or dispute, including how to read and analyze financial statements or use financial concepts to value a business, patent, or marital estate. You need more than law knowledge to advise a client on any significant transaction—and to help a client even assess whether it's best to pursue a claim or to settle.
Successful attorneys cannot rely solely on CFOs, accounting teams, or outside experts. You need to independently understand the financial opportunities your client faces and discuss them using the language of accounting. Through examples of valuations, disputes, and presentations from real-world practitioners, this online law certificate program,  Financial Analysis and Valuation for Lawyers, will teach you how to interpret and use financial data, make a business case for a deal or lawsuit, and understand when and how experts can support—or undermine—your work. 
The finance for lawyers course will be delivered via HBS Online's course platform and immerse learners in real-world examples from experts at industry-leading organizations. By the end of the course, participants will be able to:
Gain a fundamental understanding of financial statements, using methodologies to extract and analyze the numbers
Learn to translate your organization or client's financial goals into practical legal solutions
Recognize the variances in valuation and provide finance-driven insights
Discover how to approach dispute and advocacy sessions, determining how and when to bring in financial experts to strengthen your case
Hone your judgment skills to use ethical reasoning when the financial answer is not clear
John Coates is the John F. Cogan, Jr. Professor of Law and Economics at Harvard Law School, where he also serves as the Vice Dean for Finance and Strategic Initiatives, and Research Director of the Center on the Legal Profession. Before joining Harvard, he was a partner at Wachtell, Lipton, Rosen & Katz, specializing in financial institutions and M&A. He has testified before Congress and provided consulting services to the U.S. Department of Justice (DOJ), the U.S. Department of Treasury, the New York Stock Exchange, and participants in the financial markets, including hedge funds, investment banks, and private equity funds. For the Securities and Exchange Commission (SEC), Professor Coates served as Acting Director for the Division of Corporation Finance, General Counsel, and Chair of the Investor-as-Owner Subcommittee of the Investor Advisory Committee. He also served as an independent consultant for the SEC in one of the first "Fair Fund" distributions and is currently serving as a DOJ-appointed independent monitor for one of the Global Systemically Important Financial Institutions.
Bala G. Dharan is the Robert B. and Candice J. Haas Visiting Professor and Senior Lecturer at Harvard Law School, and Visiting Professor of Accounting at MIT Sloan School of Management. He's also a Managing Director at Berkeley Research Group, LLC, where he provides business and litigation services consulting. Dr. Dharan has extensive consulting experience in financial accounting and disclosures issues, finance, valuation, investment analysis, corporate governance, and forensic analysis and investigation.
Real World Case Studies
Affiliations are listed for identification purposes only.
Image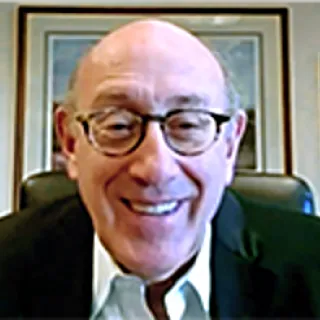 Ken Feinberg
Ken Feinberg is an attorney and one of the nation's leading experts in mediation and alternative dispute resolution. Learn how to value compensation funds based on his work on high-profile tragedies, including the BP Gulf oil spill, the Virginia Tech and Boston Marathon bombings, and the September 11th Victim Fund.
Image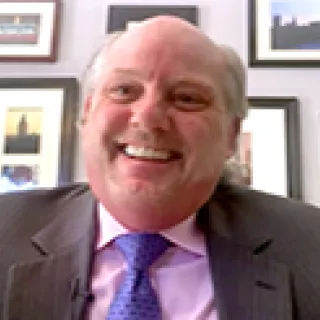 Leo Strine
Leo Strine is Of Counsel in the Corporate Department at Wachtell, Lipton, Rosen & Katz, and prior to joining the firm was also the Chief Justice of the Delaware Supreme Court. Learn how lawyers can effectively use financial knowledge in the courtroom to argue a case.
Image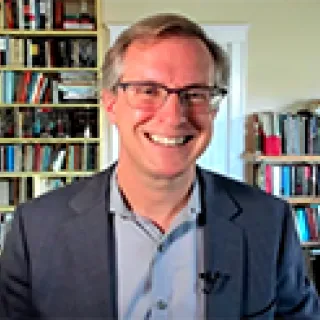 Matt Schaefer
Matt Schaefer has extensive experience with state and local tax law, appellate practice, and contract law. Learn how experts can help you build a case with compelling estimates for monetary damages.
Available Discounts and Benefits for Groups and Individuals
Image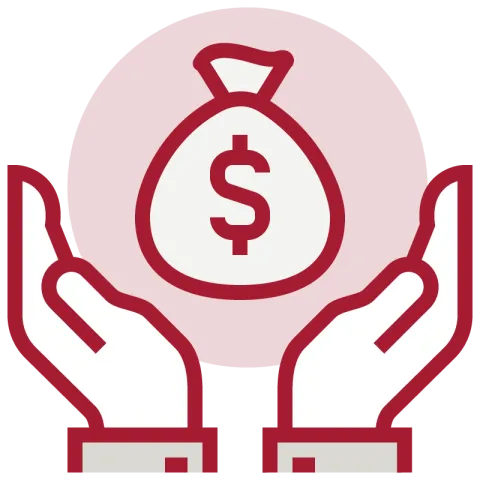 Experience Harvard Online by utilizing our wide variety of discount programs for individuals and groups. 
Past Participant Discounts
Learners who have enrolled in at least one qualifying Harvard Online program hosted on the HBS Online platform are eligible to receive a 30% discount on this course, regardless of completion or certificate status in the first purchased program. Past-Participant Discounts are automatically applied to the Program Fee upon time of payment.  Learn more here.
Learners who have earned a verified certificate for a HarvardX course hosted on the edX platform are eligible to receive a 30% discount on this course using a discount code. Discounts are not available after you've submitted payment, so if you think you are eligible for a discount on a registration, please check your email for a code or contact us.
Nonprofit, Government, Military, and Education Discounts
For this course we offer a 30% discount for learners who work in the nonprofit, government, military, or education fields. 
Eligibility is determined by a prospective learner's email address, ending in .org, .gov, .mil, or .edu. Interested learners can apply below for the discount and, if eligible, will receive a promo code to enter when completing payment information to enroll in a Harvard Online program. Click here to apply for these discounts.
Gather your team to experience Financial Analysis and Valuation for Lawyers and other Harvard Online courses to enjoy the benefits of learning together: 
Single invoicing for groups of 10 or more
Tiered discounts and pricing available with up to 50% off
Growth reports on your team's progress
Flexible course and partnership plans 
"Prior to taking this course, I had minimal knowledge about business and finance. Working on the legal side of corporate transactions made me realise the significance of understanding financial concepts. Thanks to this course which helped me understand business and finance from the scope of a lawyer. Now I feel more confident at reading and analysing numbers that regularly come up in corporate transactions."
Omran Dairawan
Participant
Syllabus and Upcoming Calendars 
Financial Analysis and Valuation for Lawyers is designed to help you navigate your organization or client's financial goals while increasing profitability and minimizing risks. Through examples of business valuations and presentations from real-world practitioners, you'll learn how to interpret financial data, make a business case, and know what types of experts can help support your argument.
Learning requirements: There are no prerequisites to enrolling in this course. In order to earn a Certificate of Completion from Harvard Online, participants must thoughtfully complete all 6 modules, including satisfactory completion of the associated quizzes, by stated deadlines.
Study the Flowers Foods case.
Accounting is not equivalent to economics.
Financial statements have a standard structure and consistent elements.
Earnings (net income) and cash flows can diverge.
Study the Dave's Killer Bread and Flowers Foods cases
Calculate valuation and profitability ratios.
Match company financials to industries with ratios.
Study the Sparkle! and Flowers Foods cases.
Understand and practice simple discounting exercises.
Use PV to analyze a legal doctrine.
Choose among payment options for settlement of a lawsuit.
Valuing a law degree.
Valuing Flowers Foods with a DCF model, including debt, using assumed forecasts.
Study the Sparkle! and Flowers Foods cases.
Calculate EBIT.
Find and calculate inputs to a set of DCF forecasts.
Estimate and use growth forecasts.
Complete a set of DCF forecasts for Flowers Foods.
Study the following cases: BP Oil Spill, Adams v. Adams, Matrix v. Rawlings, Disney v. Children's Television, Golden Telecom.
Estimate profit and compensation from the BP Oil Spill Fund for a company harmed by the spill.
Value the hedge fund partnership interest of a husband involved in a divorce.
Calculate harm from a breach of contract.
Calculate the benefit from the misappropriation of intellectual property.
Deriving the fair value of a company using the DCF model and given inputs.