Innovations in Teamwork for Health Care
Don't leave teaming up to chance. Create better teamwork through science.
In this course, experts from Harvard Business School and the T.H. Chan School of Public Health teach learners to implement a strategy for organizational teamwork in health care.
Featuring faculty from:
Image

Image

Length
5 weeks, 6–9 hours per week
Apply to Innovations in Teamwork today
What You'll Learn
Health care is a team effort. From the front desk administrators to the nurses, doctors, insurers, and even the patients and their families, there are many people involved in an individual's care. To deliver quality care in today's fast-paced environment, practitioners and caregivers must go beyond medical problem-solving and rely on effective collaboration and communication skills.
While other businesses may organize around a functional area or project, allowing team members to learn each other's working styles and strengths over time, health care workers often find themselves in ad hoc scenarios, coordinating with near-strangers on life and death situations. As a leader, how do you encourage trust and meet shared goals when teams are formed quickly? How do you strengthen flexibility and collaboration even as team membership and structures fluctuate across departments? 
In Innovations in Teamwork for Health Care, leaders in the field of organizational behavior and teamwork, Amy Edmondson, Professor at Harvard Business School, and Michaela Kerrissey, Assistant Professor at the Harvard T.H. Chan School of Public Health, share their latest research and present their concept of "teaming" as it relates to the health care and life science industries.
In this course, you will explore the complexities of collaboration in dynamic cross-functional teams and its impact on quality of care. You will examine the theory of teaming – where individuals join together to lend their expertise – to appreciate what enables effective teamwork and why teamwork fails; articulate the importance of psychological safety and a joint problem-solving orientation; understand the particular needs of time-limited teams; and rethink the role of hierarchy and leadership in the context of teaming.
You'll hear firsthand from experts with experience inside and outside the health care industry, from CEO and President of the Cleveland Clinic, Tomislav Mihaljevic, to Andres Sougarret, the engineer who led the miraculous rescue of 33 Chilean miners in 2011. 
Ultimately, this course provides you with the tools needed to implement effective teaming strategies for patient-centered care and provides your organization with a framework to empower robust communication, improve efficiency, and elevate patient safety.
Don't leave teaming up to chance. Create better teamwork through science.
The course will be delivered via HBS Online's course platform and immerse learners in real-world examples from experts at industry-leading organizations. By the end of the course, participants will be able to:
Explore the science of teamwork, focusing on the psychological and sociological aspects of teaming, collaboration, and defining effective outcomes.
Understand the complexity of building trust in ad hoc teams, including how to define purpose, build trust, and navigate interpersonal risks to reach common goals.
Apply communication strategies that encourage psychological safety and create a safe space for all to contribute.
Understand the value in adopting a model of joint problem-solving for patient care.
Identify the distinct needs of time-limited project teams and how to incorporate effective and transparent feedback loops.
Ensure accountability and identify leaders, breaking down hierarchy and encouraging the right person to step up at the right time.
Implement a PDSA (Plan, Do, Study, and Act) framework for your organization.
Continuing Education Credits
In support of improving patient care, Harvard Medical School is jointly accredited by the Accreditation Council for Continuing Medical Education (ACCME), the Accreditation Council for Pharmacy Education (ACPE), and the American Nurses Credentialing Center (ANCC), to provide continuing education.
The Harvard Medical School designates this enduring material for a maximum of 20 AMA PRA Category 1 Credits™. Physicians should claim only the credit commensurate with the extent of their participation in the activity.

Harvard Medical School is accredited as a provider of nursing continuing professional development by the American Nurses Credentialing Center's Commission on Accreditation.
This activity is approved for 20.00 contact hours. Contact hours are awarded commensurate with participation and completion of the online evaluation and attendance attestation. We suggest claiming your hours within 30 days of the activity date, after this time, the attendance attestation will still be required to claim your hours. 
Groups of 10 or more receive Amy Edmondson's latest book!
A free, hard copy of Right Kind of Wrong: The Science of Failing Well for each participant. 
Image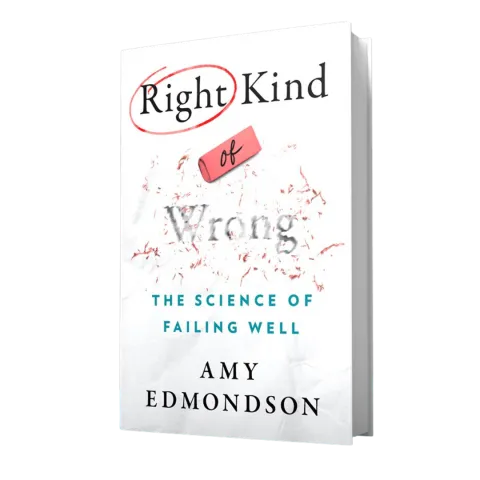 Amy C. Edmondson is the Novartis Professor of Leadership and Management at Harvard Business School, a chair established to support the study of human interactions that lead to the creation of successful enterprises that contribute to the betterment of society. She has pioneered the concept of psychological safety for over 20 years and was recognized in 2021 as #1 on the Thinkers50 global ranking of management thinkers. 
She is the author of Teaming: How Organizations Learn, Innovate, and Compete in the Knowledge Economy (2012), The Fearless Organization: Creating Psychological Safety in the Workplace for Learning, Innovation, and Growth (2018), and Right Kind of Wrong: The Science of Failing Well (2023).
Michaela Kerrissey is an Assistant Professor of Management at the Harvard T.H. Chan School of Public Health. She conducts research on how teams and organizations innovate, integrate, and perform, with a focus on health care.
 
Dr. Kerrissey has authored over 30 publications on these topics and has won numerous best-paper awards, such as from the Academy of Management. She designed the Management Science for a New Era course at Harvard's School of Public Health. In 2023, she was listed on Thinkers50 Radar, a global listing of top management thinkers.
Real World Case Studies
Affiliations are listed for identification purposes only.
Image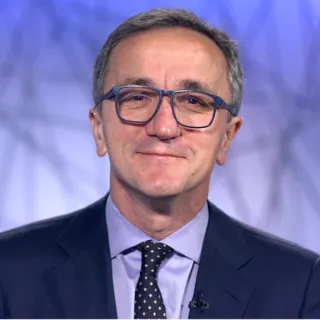 Tomislav Mihaljevic, MD
Learn from the President and CEO of the Cleveland Clinic about how to implement joint problem solving in complex care organizations.
Image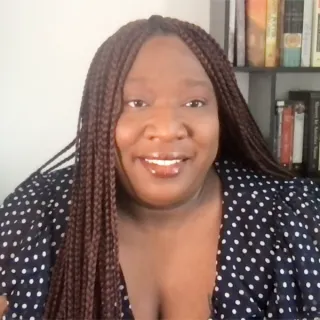 Maya Rupert
Hear from a top political strategist and campaign manager about how she leads within a teaming structure.
Image
Trishan Panch, MD, MPH
Learn from Harvard faculty and founder of Wellframe about the importance of team learning.
Available Discounts and Benefits for Groups and Individuals
Image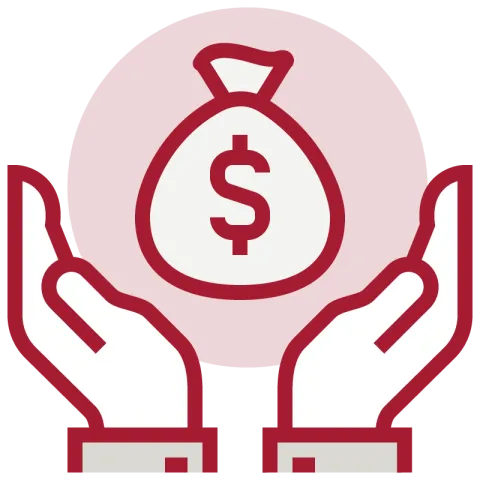 Experience Harvard Online by utilizing our wide variety of discount programs for individuals and groups. 
Past Participant Discounts
Learners who have enrolled in at least one qualifying Harvard Online program hosted on the HBS Online platform are eligible to receive a 30% discount on this course, regardless of completion or certificate status in the first purchased program. Past Participant Discounts are automatically applied to the Program Fee upon time of payment.  Learn more here.
Learners who have earned a verified certificate for a HarvardX course hosted on the edX platform are eligible to receive a 30% discount on this course using a discount code. Discounts are not available after you've submitted payment, so if you think you are eligible for a discount on a registration, please check your email for a code or contact us.
Nonprofit, Government, Military, and Education Discounts
For this course we offer a 30% discount for learners who work in the nonprofit, government, military, or education fields. 
Eligibility is determined by a prospective learner's email address, ending in .org, .gov, .mil, or .edu. Interested learners can apply below for the discount and, if eligible, will receive a promo code to enter when completing payment information to enroll in a Harvard Online program. Click here to apply for these discounts.
Gather your team to experience Innovations in Teamwork for Health Care and other Harvard Online courses to enjoy the benefits of learning together: 
Single invoicing for groups of 10 or more
Tiered discounts and pricing available with up to 50% off
Growth reports on your team's progress
Flexible course and partnership plans 
Syllabus and Upcoming Calendars
Learning requirements: There are no prerequisites required to enroll in this course. In order to earn a Certificate of Completion from Harvard Online and Harvard Business School Online, participants must thoughtfully complete all 5 modules, including satisfactory completion of the associated assignments, by stated deadlines.