Hinduism Through Its Scriptures
Experience the sacred texts of Hinduism
Join expert faculty to learn about the rich diversity of Hindu texts—hymns, narratives, philosophical thought—and their interpretations.
Featuring faculty from:
Image

Length
4 weeks
5-10 hours a week
Length
4 weeks
5–10 hours per week
Start Hinduism Through Its Scriptures today.
What You'll Learn
Ever wondered about the sacred scriptures that have sustained for millennia one of the oldest and most diverse religions of the world—Hinduism? Want to discover the lessons this history may offer mankind in the 21st century?
This religion course introduces the rich and diverse textual sources from which millions of Hindus have drawn religious inspiration for millennia. The Bhagavad Gita has offered philosophical insights to a number of modern thinkers. This course will introduce important passages from important Hindu sacred texts, their interpretations by moderns and will give you an opportunity to engage with them.
This course is part of the World Religions Through Their Scriptures series. 
The course will be delivered via edX and connect learners around the world. By the end of the course, participants will learn:
Religious and philosophical insights conveyed in Hindu texts
How scriptures are interpreted to diverse ends in different historical contexts
Sensitive appreciation of world religions
Image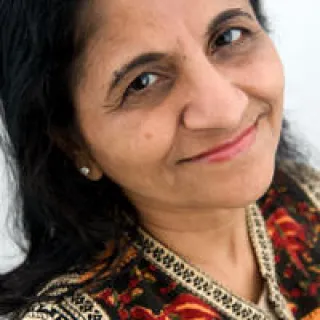 Neelima Shukla-Bhatt
Associate Professor and Director of South Asia Studies
at Wellesley College
Read full bio.
Ways to take this course
When you enroll in this course, you will have the option of pursuing a Verified Certificate or Auditing the Course.
A Verified Certificate costs $99 and provides unlimited access to full course materials, activities, tests, and forums. At the end of the course, learners who earn a passing grade can receive a certificate. 
Alternatively, learners can Audit the course for free and have access to select course material, activities, tests, and forums. Please note that this track does not offer a certificate for learners who earn a passing grade.