Buddhism Through Its Scriptures
Experience Buddhism across time and place
Join Harvard University faculty in this online course where you will learn about the rich beliefs and practices of Buddhist practitioners across time and place.
Featuring faculty from:
Image

Length
4 weeks
5-10 hours a week
Length
4 weeks
5-10 hours per week
Start Buddhism Through Its Scriptures today.
What You'll Learn
Whether you are new to the study of Buddhism or have been studying it or practicing it for years, this course will provide you with the opportunity to become acquainted with a variety of Buddhist teachings while guiding you to think about them, and yourself, in new ways.
Through a combination of carefully selected readings, both scriptural and informational, as well as exposure to various forms of Buddhist practice such as art, devotional acts, and literary works, you will learn how to interpret, reflect upon, and apply the teachings of the Buddha to your own life and deepen your understanding of Buddhism.
The course will be delivered via edX and connect learners around the world. By the end of the course, participants will learn:
Religious/philosophical insights conveyed in Buddhist texts
How scriptures are interpreted to diverse ends in different historical contexts
Sensitive appreciation of world religions
Image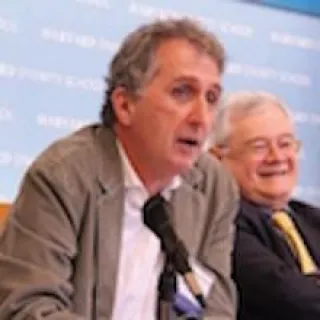 Charles Hallisey
Yehan Numata Senior Lecturer on Buddhist Literatures
at the Harvard Divinity School.
Read full bio.
Ways to take this course
When you enroll in this course, you will have the option of pursuing a Verified Certificate or Auditing the Course.
A Verified Certificate costs $149 and provides unlimited access to full course materials, activities, tests, and forums. At the end of the course, learners who earn a passing grade can receive a certificate. 
Alternatively, learners can Audit the course for free and have access to select course material, activities, tests, and forums. Please note that this track does not offer a certificate for learners who earn a passing grade.