Reducing Racial Disparities in Health Care
Address racial biases and barriers. Improve equality in health care.
In partnership with the Disparities Solutions Center at Massachusetts General Hospital, this course will help you deliver high-quality health care to all through organizational change.
Featuring faculty from:
Image

Image

Length
5 weeks, 4–5 hours per week
Length
5 weeks, 4–5 hours per week
Apply today for Reducing Racial Disparities
What You'll Learn
What is inequality in health care? What does social justice in health care look like? Does your organization address racial equity and access to care? Is diversity, bias, and inclusion a common conversation or evaluation to improve delivery? How do you address these topics with your leadership and board members?
Racial disparity in the United States health care industry isn't a new topic; for decades researchers have focused on quality of care, access, and safety of people of color versus their white counterparts. While in recent years quality and access has improved in the U.S. thanks to initiatives like the Affordable Care Act, there is still a gap in the quality of care different groups receive. It's vital to continue closing the biases and disparities in health care through education, communication, and action. 
In Reducing Racial Disparities in Health Care, you will not only examine the disparities that exist when serving a diverse population, but also approach each inequity head-on to learn more about the causes and how to eliminate these issues. By focusing on data collection and performance measurements unique to your organization, you will identify how core issues in care quality of ethnic and racial minority groups, which are often multifactorial in nature, contribute to poorer health outcomes, lead to higher costs, and exemplify low-value health care.
Offered in conjunction with the Disparities Solutions Center at Massachusetts General Hospital (MGH), this course will use real-world examples, case studies, and insights from leaders in the field to help you understand the history of racism in health care and digest the latest in understanding racial disparities in health care—allowing you to create strategic approaches that you can apply to your organization. You will learn how to harness and analyze data, how to visualize and communicate the results, and use feedback from stakeholders to begin closing the gap.
Remove racial biases and barriers. Improve equality in health care.
The Harvard Medical School is accredited by the Accreditation Council for Continuing Medical Education (ACCME) to provide continuing medical education for physicians.
The Harvard Medical School designates this enduring material for a maximum of 22 AMA PRA Category 1 Credits™. Physicians should claim only the credit commensurate with the extent of their participation in the activity.
Upon successful completion of the course, participants will have access to claim their credits through the Harvard Medical School's continuing education platform. 
The course is part of the Health Care Leadership Learning Path will be delivered via HBS Online's course platform.  Learners will be immersed in real-world examples from experts at industry-leading organizations. By the end of the course, participants will be able to:
Identify the causes of systemic racism in health care that are grounded in historical instances of segregation to better understand why health equity is important
Use the Kotter method to identify organizational gaps and needs, create a vision for change, and implement an executable strategy to close disparities
Learn how to collect and analyze data unique to underserved populations to inform organizational change
Gain greater knowledge regarding how continued inequality affects overall quality and cost of care
Create a vision to obtain stakeholder buy-in and a strategic framework to implement solutions leading to high-value equitable health care
Joseph Betancourt, MD, MPH (he/him/his),  is the newly appointed President of the Commonwealth Fund, becoming one of the first Latino heads of a national health care foundation. He previously served as Senior Vice President, Equity and Community Health at Massachusetts General Hospital (MGH). He was the founder of the Disparities Solutions Center (DSC) at MGH, Faculty at the Mongan Institute, an Associate Professor of Medicine at Harvard Medical School and he continues as a practicing Internal Medicine physician. He is the current chair of the Diversity, Equity and Inclusion Committee of the Massachusetts Health and Hospital Association and sits in its Board of Trustees. He was inaugural incumbent of the Sumner M. Redstone Endowed Chair in Health Equity. Dr. Betancourt is a nationally and internationally recognized expert in health policy, health care disparities, diversity, and cross-cultural medicine.
Aswita Tan-McGrory, MBA, MSPH (she/her/hers) is the Director of the Disparities Solutions Center and the Director of Equity in Care Implementation at Massachusetts General Hospital. At the Disparities Solutions Center she leads the mission to address racial and ethnic disparities in health care and oversees the Disparities Leadership Program. As Director of Equity in Care Implementation she provides leadership for assuring equity in access to, and delivery of clinical care, specifically related to the "Doorstep to Bedside" approach of assessing the care delivery continuum at Massachusetts General Hospital. Ms. Tan-McGrory is a subject matter expert and public speaker, and travels across the country to speak to organizations about how race, ethnicity, and language impact the quality of care.
Real World Case Studies
Affiliations are listed for identification purposes only.
Image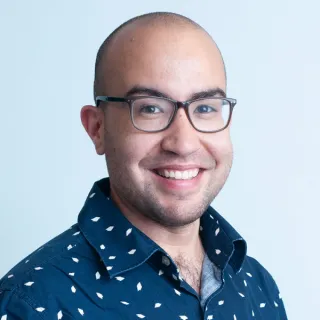 Mitchell Kellaway
Mitchell Kellaway is the Program Manager for Data Accuracy within the Health Equity team of the Mass General Brigham (MGB) Office of the Chief Medical Officer. His work will help illuminate best practices for measuring, monitoring, and reporting on race, ethnicity, and language preferences (REaL) data.
Image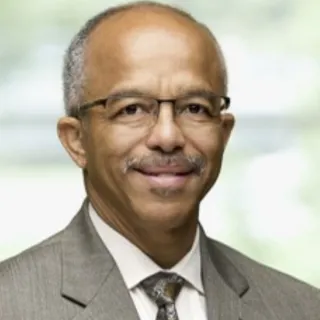 Alvin Powell, MD
Dr. Alvin Powell is the Vice President of Clinical Care, Health Equity at Cone Health in North Carolina. His case study will help you understand how structural racism and discrimination (SRD) has shaped the health care system and what organizations can do to acknowledge past harms.
Image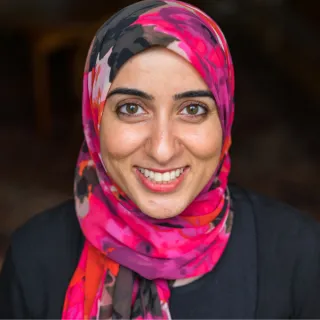 Altaf Saadi, MD
Dr. Altaf Saadi is  the Associate Director at the Mass General Asylum Clinic and Principal Investigator for the Neurodisparities and Health Justice Lab at MGH. She will help you look ahead to emerging topics in health care disparity and prepare your organization to better serve immigrant populations.
Available Discounts and Benefits for Groups and Individuals
Image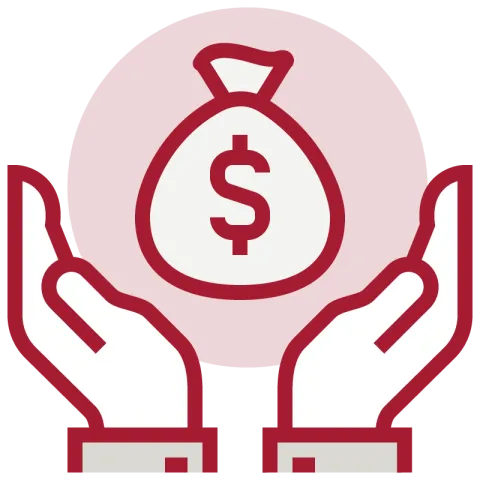 Experience Harvard Online by utilizing our wide variety of discount programs for individuals and groups. 
Past Participant Discounts
Learners who have enrolled in at least one qualifying Harvard Online program hosted on the HBS Online platform are eligible to receive a 30% discount on this course, regardless of completion or certificate status in the first purchased program. Past Participant Discounts are automatically applied to the Program Fee upon time of payment.  Learn more here.
Learners who have earned a verified certificate for a HarvardX course hosted on the edX platform are eligible to receive a 30% discount on this course using a discount code. Discounts are not available after you've submitted payment, so if you think you are eligible for a discount on a registration, please check your email for a code or contact us.
Nonprofit, Government, Military, and Education Discounts
For this course we offer a 30% discount for learners who work in the nonprofit, government, military, or education fields. 
Eligibility is determined by a prospective learner's email address, ending in .org, .gov, .mil, or .edu. Interested learners can apply below for the discount and, if eligible, will receive a promo code to enter when completing payment information to enroll in a Harvard Online program. Click here to apply for these discounts.
Gather your team to experience Reducing Racial Disparities in Health Care and other Harvard Online courses to enjoy the benefits of learning together: 
Single invoicing for groups of 10 or more
Tiered discounts and pricing available with up to 50% off
Growth reports on your team's progress
Flexible course and partnership plans 
"I think this course should be a requirement for all people who work in the health care industry, from environmental service folks to CEOs. This information is imperative to break down the boundaries of disparity that currently exist. The course uses evidence-based approaches to better understand how our system currently operates. Using such data, as well as testimonials from people working to create change, we can develop a better appreciation of how to make a difference."
Rae Nathanson
Occupational Therapist,
New York Presbyterian Hospital
"This course opened my eyes to issues I had not thought about. I have an awareness of racial issues but have not experienced the challenges faced by many people in health care. The course made me think about these challenges, and in particular, how they apply in my organization. It also made me aware of the growing challenges in the industry."
Course Participant
Syllabus and Upcoming Calendars
Reducing Racial Disparities in Health Care introduces strategies that advance policy and practice to eliminate racial and ethnic disparities in health care. The course begins with understanding our history (Module 1), followed by learning about the foundations of this type of work (Modules 2 through 4), and ending with an examination of emerging topics (Module 5).
Online Course requirements: There are no prerequisites needed to take this online course. In order to earn a Certificate of Completion from Harvard Online, participants must thoughtfully complete all 5 modules, including satisfactory completion of the associated quizzes, by stated deadlines.
Download January 2024 Calendar
Understand how structural racism and discrimination (SRD) has intentionally shaped the U.S. health care system.
Identify how Social Determinants of Health (SDOH) explain current disparities in health care.
Perform a 5 Whys Analysis.
Describe how SDOH and SRD impact disparities in your field.
Create a plan to listen to the communities your organization serves.
Analyze MGB's best practices and guidelines for implementing standardized data collection.
Recognize the importance of gathering race, ethnicity, and language preference (REaL) data.
Understand minimum standards for the collection of REaL data.
Learn the inherent problems of collecting REaL data and devise solutions for addressing these challenges.
 Develop a plan for REaL data collection using the Plan-Do- Study-Act (PDSA) cycle.
Create a process map to understand your organization's current data collection process.
Recognize the importance of measuring and monitoring data.
Assess what tools are needed to measure, monitor, and report on your data.
Understand how data can inform action.
Foresee challenges to monitoring disparities and prepare solutions to address these challenges.
Identify disparities in your organization.
Develop steps to address the identified disparities.
Acknowledge the importance of examining immigrant health disparities as part of the dialogue on eliminating disparities in health care.
Understand a framework for improving health care for immigrant populations.
Use the toolkit developed with Massachusetts General Hospital faculty to welcome and protect immigrants in health care settings.
Explore the possibilities of virtual care.
Consider health care pathways for patients with Limited English Proficiency (LEP).
Formulate steps to address access to virtual care for LEP patients at your organization.
Image