Aswita Tan-McGrory Examines Why Disparities Exist in Health Care Systems
Published February 22, 2022
---
---
For decades, researchers have been focused on reducing racial disparities within United States health care systems. While quality and access to health care in the U.S. has been improving in recent years, there's still significant work to do. Aswita Tan-McGrory is one of the leaders at the helm of this transformative work.
Image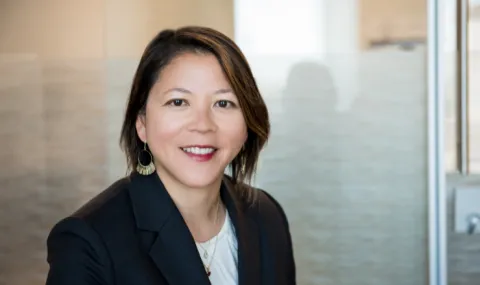 Tan-McGrory is the Director of the Disparities Solutions Center at Massachusetts General Hospital (MGH). In her role, she leads the Center's efforts in addressing racial and ethnic disparities in health care, working with leaders across the nation and internationally through the Disparities Leadership Program. In addition, Tan-McGrory is the Director of Equity in Care Implementation at MGH where she assures equity in access to and delivery of clinical care. Adding to her long list of impact, she is also the Administrative Director of Research for the Department of Medicine at MGH, where she develops long-term strategies in research, and a subject matter expert on how race, ethnicity, and language impact the quality of care.
In our course Reducing Racial Disparities in Health Care, Tan-McGrory, MBA, MSPH, and Joseph Betancourt, MD, MPH, lead learners through major themes affecting quality and access to health care including the history of structural racism, organizational transformation, the collection of demographic data and monitoring disparities in real time, and other emerging topics.
We spoke with Tan-McGrory to discuss her career, what led her to this work, and how she believes all health care leaders can make an impact to improve equity in their health care organizations.
Harvard Online (HO): What made you decide to dedicate your career to this field? Was there a turning point or impetus that led you to begin your work in this area?
Aswita Tan-McGgrory (ATM): I came to this country as an undocumented immigrant and English was not my first language. 
There is this myth in America, especially in immigrant communities, that if you work hard enough you will rise to the top. This completely discounts the impact of early childhood trauma, social determinants of health, or structural and interpersonal racism on a person's ability to be successful or healthy. Systems in the US – including the health care system – are designed to only benefit a privileged few. They hide behind this American myth, completely ignoring that White privilege, access to resources and money, housing, and good education has more to do with success and being healthy than working hard.
HO: Let's dive a little deeper into that. The impact of privilege can be seen across systems, not just in health care. How have these systems of implicit bias and inequality motivated you throughout your career?
ATM: These systems are everywhere. Here's an example: my daughter's indoor soccer training currently takes place at this private all boys high school in a neighboring town. The sports facility alone was mind blowing - it had an indoor ice hockey rink and multiple gym areas. 
I'm sure the quality of the education these students receive is equally as stellar. I looked up the tuition, which is $65,000 a year, basically the same price of a college tuition. When these students graduate and get into a prestigious university, there is this underlying assumption that it's because they are smart, intelligent, talented and/or hard working. 
While this may be true, it sort of completely ignores how much privilege they had access to in the first place. The message to a young student of color going to an underfunded public school is that if they work hard enough they can get into a prestigious school as well. The inequality in our systems, specifically health care, is what motivates me to balance the scales more.
HO: What do you feel are the most pressing challenges you face in your role as Director of the Disparities Solutions Center and the Director of Equity in Care Implementation at Massachusetts General Hospital?
ATM: In recent years, the COVID-19 pandemic and the murder of George Floyd certainly accelerated a nationwide reckoning on structural racism, bias and the impact on health disparities. But the current climate of health care remains a constrained one. 
Addressing racial and ethnic disparities is still seen as "nice to do," and with hospitals facing the challenge of rising inflation costs, workforce burnout, budget and capacity issues, it is a hard environment in which to keep it a priority.
HO: Is there any single action that a person within a health care organization can take to promote equitable care for all patients?
ATM: I always tell people you have to do the hard work on yourself first before you can change an institution. Self-reflection and self awareness is key in this work. 
How can you be an ally to this work? Are you a hindrance to this work? Do your actions mirror your words?
---
Apply by Monday, June 5 to join the next cohort of our course Reducing Racial Disparities in Health Care and to learn more from Aswita Tan-McGgrory on addressing racial biases and barriers to improve quality in health care.