Harvard Online in Your Workplace: Elevate Your Team's Professional Development 
Published July 20, 2023 
---
How is your organization keeping up with today's fast-paced landscape where opportunities for professional growth are in high demand by top-tier talent? 
Image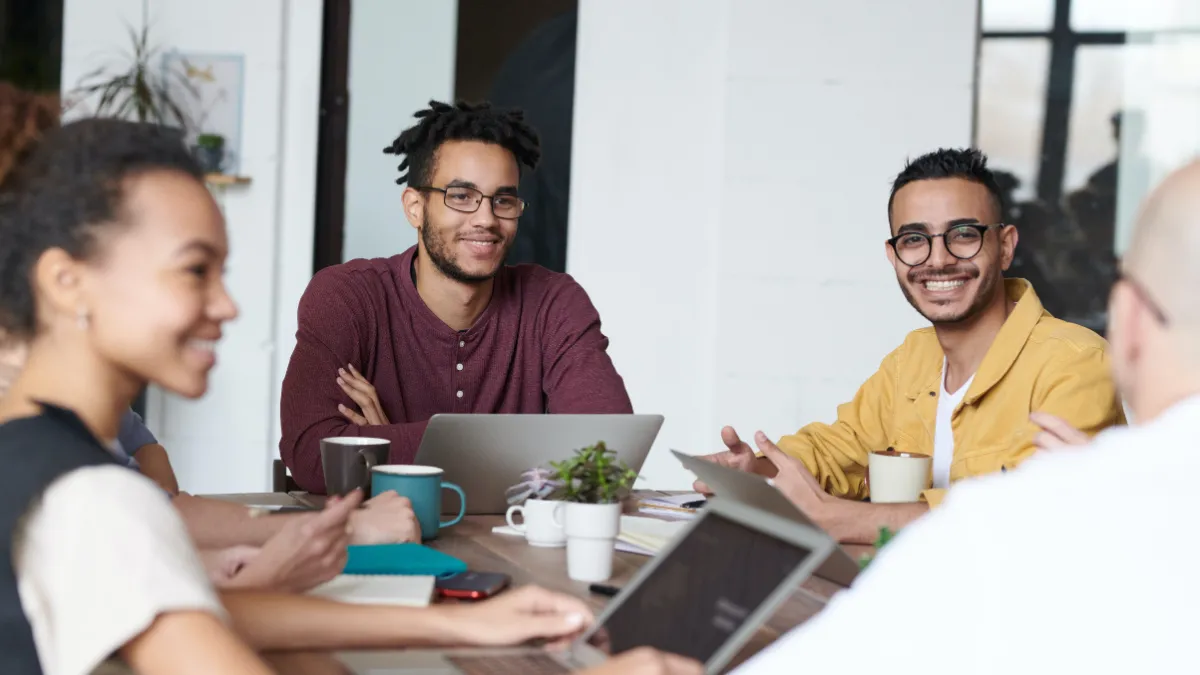 More than half of today's employees consider salary to be less important than career growth and opportunity (Forbes), while a Lorman survey reported that 74% of employees feel they aren't reaching full potential at work due to lack of development opportunities. Investing in professional development and skill building is crucial for organizations aiming to recruit and retain engaged employees who are committed to the success of their team and organization. 
At Harvard Online we understand the value of an educated and skilled workforce. We work with teams and organizations across industries and around the world to customize learning experiences that meet their goals. Whether you are seeking to enhance leadership skills, boost technological expertise, or foster innovation, Harvard Online has a range of courses across various disciplines to cater to your organization's requirements.
 
A Growing Course Catalog
Harvard Online currently offers a dozen premium certification courses across a wide variety of topics. Some of our most popular courses among our business partners include Data Science Principles, Data Science for Business, Data Privacy and Technology, and Open Innovation. Those in health care have benefited greatly from our courses on Health Care Economics and Reducing Racial Disparities in Health Care.
 
Flexible Learning Schedules
In 2023, working professionals are busy balancing office deadlines and tending to matters in their personal lives. It's important that they can learn on a schedule that works for them. In fact, another Lorman survey confirmed that 89% of employees want training available anywhere and anytime and 85% want to choose training times that fit their schedule. 
All Harvard Online premium courses are between 4 and 6 weeks in length and are offered at least three times throughout the calendar year. This allows you and your team to choose the start date that works best for your schedule. If our previously scheduled course dates don't align with your organization, our team can offer additional dates on an as-needed basis.
 
Teams Building Skills Together
Harvard Business Review reports that "40% of people feel isolated at work, and the result has been lower organizational commitment and engagement." Harvard Online believes that when an entire team engages in coursework together, the benefits are multiplied and expand beyond each individual's skill set. Shared knowledge and skills acquired throughout the course create a common language and understanding, fostering collaboration among colleagues and a deeper understanding of how their work impacts one another. Participating in professional development as a team also strengthens relationships, boosts morale, and enhances employee satisfaction.
 
Highest Pedagogical Standards
In the last decade, Harvard has played a foundational role in the development of online learning standards and practices. Through meticulous course design, interactive multimedia content, and engaging instructional methods, Harvard Online ensures that learners will receive the highest quality education and build the skills that will help them achieve their goals. 
The pedagogical approach emphasizes learner engagement, critical thinking, and application of knowledge, encouraging a deep understanding of the subject matter. By choosing Harvard Online, organizations gain access to the gold standard in education and a faculty of experts, elevating the professional development of their teams to new heights.
 
Proven Outcomes
Many Harvard Online learners and certificate holders report that they use the information and skills gained in our courses everyday in their jobs. By earning their certificates, our learners have acquired cutting-edge knowledge, developed critical skills, and gained a competitive edge in their respective fields. 
"This is a topic that people in any industry should have at least basic knowledge of in order to create more efficient and competitive businesses, tools, and resources."
—Carlos E. Sapene, Chief Strategy Office (Data Science Principles)
"The course would be beneficial for anyone seeking or needing a greater understanding of the stakeholders and forces at work in the health care sector. This applies for those new to health care as well as those who have worked in the industry for long periods of time."
—Andy Milligan, RN, BSN, CHPN, President and CEO, Solaris Healthcare, Inc. (Health Care Economics)
"This course will open doors to ask deeper and more insightful questions of my clients to see how I can best support them on their data journey to fully utilize their data with confidence."
—Katie Nordlie, Fortune 500 Account Executive (Data Privacy and Technology)
Investing in your employees' professional development is a strategic move to elevate your team's potential and to thrive in today's competitive business environment. By bringing Harvard Online courses to your office (whether it be in-person, virtual, or hybrid), your organization can unlock a world of knowledge, expertise, and growth opportunities.