Harvard Online's Most Fun Courses
Published September 1, 2023
---
While it's important to keep up to date with your professional development by taking courses and earning certificates in related studies and topics, it's also just as important to keep your brain engaged in a more playful way. At Harvard Online, we believe that the learning experience should be engaging, inspiring, and yes, even enjoyable no matter the subject!
Image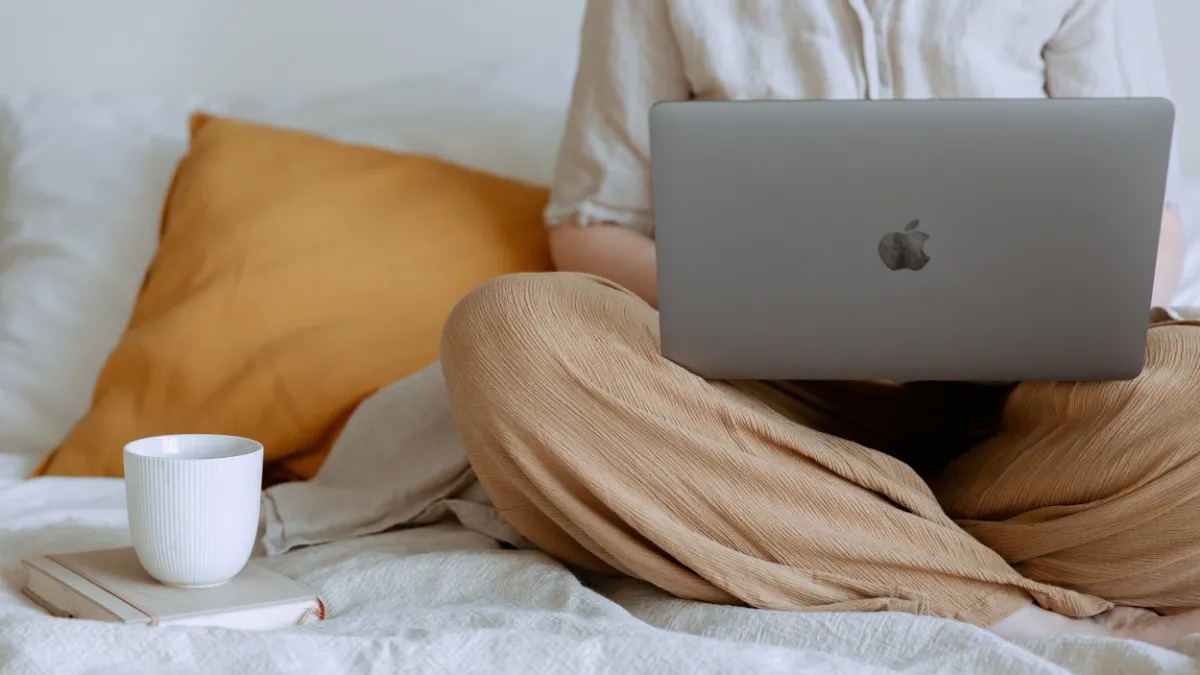 If you're feeling ready to explore a topic that may or may not be completely unrelated to your profession or usual interests, we've compiled a list of some of our most fun and best-loved courses that promise to spark your curiosity and entertain you with new ideas:
The Architectural Imagination
The course for those who used their Legos to create imaginative structures.
Architecture engages a culture's deepest social values and expresses them in material, aesthetic form. This course will teach you how to understand architecture as both cultural expression and technical achievement. Vivid analyses of exemplary buildings, and hands-on exercises in drawing and modeling, will bring you closer to the work of architects and historians.
Backyard Meteorology: The Science of Weather
The course for those who dreamed of being a weather person when they grew up.
This course will explore the science behind weather systems by teaching the observational skills needed to make a forecast without using instruments or computer models. We'll discuss the physical processes driving weather and the global forces that shape global climate systems. Finally, we will examine the limits of prediction in both human observations and computer models.
First Nights - Beethoven's 9th Symphony and the 19th Century Orchestra
The course for the music lovers and those who want to learn to love music from a different perspective.
Harvard's Thomas Forrest Kelly (Morton B. Knafel Professor of Music) guides learners through all four movements of Beethoven's 9th Symphony, highlighting aspects of symphonic form, describing Beethoven's composition process, the rehearsals and premiere performance, and the work's continued relevance today.
Food Fermentation: The Science of Cooking with Microbes
The course for the aspiring bakers and the baking curious.
Through hands-on, at-home exercises, you will experiment with your food to grow your own microbial environments to make mead, sourdough, tempeh, and more—and discover the important role science plays in food fermentation. In Food Fermentation: The Science of Cooking with Microbes, you will explore the history of food and beverage fermentations and how it changes and enhances flavors, aromas, and tastes. You will engage with your peers in kitchen science, discussing how and why fermentation does or does not happen and what conditions you should consider to create the right growth opportunities.
Masterpieces of World Literature
The course for those with a secret or not-so-secret dream of moving to a cottage in the woods to become a writer. 
Focusing particularly on works of literature that take the experience of the wider world as their theme, this course will explore the varied artistic modes in which great writers have situated themselves in the world, helping us to understand the deep roots of today's intertwined global cultures.
PredictionX: Omens, Oracles & Prophecies
The course for those who want to learn a new way to entertain their friends and family at gatherings. 
A one-week, immersive learning experience to explore "pre-scientific" prediction systems ranging from ancient Chinese bone burning to the Oracle of Delphi to modern astrology and tarot, with practitioners and Harvard faculty leading the journey. We will examine the details of over a dozen prediction systems as well as theoretical frameworks connecting them.
The Path to Happiness: What Chinese Philosophy Teaches us about the Good Life
The perfect course for those who could use a little more happiness in their life. 
This course brings voices from the past into modern contexts to explore the path to a good life today. The philosophical concepts discussed provide tools to change your life and increase personal happiness by focusing on your actions, the power of ritual, and the importance of sensing the world around you.
Pyramids of Giza: Ancient Egyptian Art and Archaeology
The course for those who were ever, and maybe still are, fascinated by ancient Egypt.
Pyramids and the Great Sphinx — are stirring examples of ancient Egyptian architecture and culture. They provide windows into ancient Egyptian society, but also contain mysteries waiting to be solved. The Egyptian Pyramids at Giza provide an opportunity to explore the history of archaeology and to learn about some of the modern methods shaping the discipline today.
Shakespeare's Hamlet: The Ghost
This course is for those who are a fan of ghost hunting shows or podcasts and want to understand the spiritual realm from a new perspective. 
Harvard professor Stephen Greenblatt guides learners through an exploration of the Ghost's uncanny theatrical power and the historical contexts from which the character emerged. You will be introduced to the narrative sources of Hamlet, the religious convictions that shaped how Renaissance England understood the afterlife, and how the Ghost would have thrilled and challenged its original audience. By focusing on the Ghost, you will see how the play grapples with issues like death, mourning, remembrance, and the power of theatre.
Super-Earths and Life
The course for those who are curious about the possibilities of aliens and life beyond our own planet.
In the past decade, astronomers have made incredible advances in the discovery of planets outside our solar system. Thirty years ago, we knew only of the planets in our own solar system. Now we know of thousands circling nearby stars. This is a course about life on Earth, alien life, how we search for life outside of Earth, and what this teaches us about our place in the universe.
---
With a wide variety of courses and enrollment options, Harvard Online provides you with the flexibility so you can learn for pure enjoyment (by auditing our edX courses for free) or learn to strengthen skills that can help you in your career (with our certificate programs). Which course will you take next? View all courses.