The Art of Resilience: An Interview with Illustrator Saskia Keultjes on Building Personal Resilience
Published July 18, 2023
---
---
If you've taken any Harvard Online course, you know that we use a variety of graphic art elements and styles in our video modules. These visual elements, colors, typography, and imagery help us transform complex concepts into easily digestible and engaging lessons for our learners. 
When working on the artwork and graphics for our latest course on mental health, Building Personal Resilience, our team engaged Saskia Keultjes to help us create an immersive learning experience. 
Image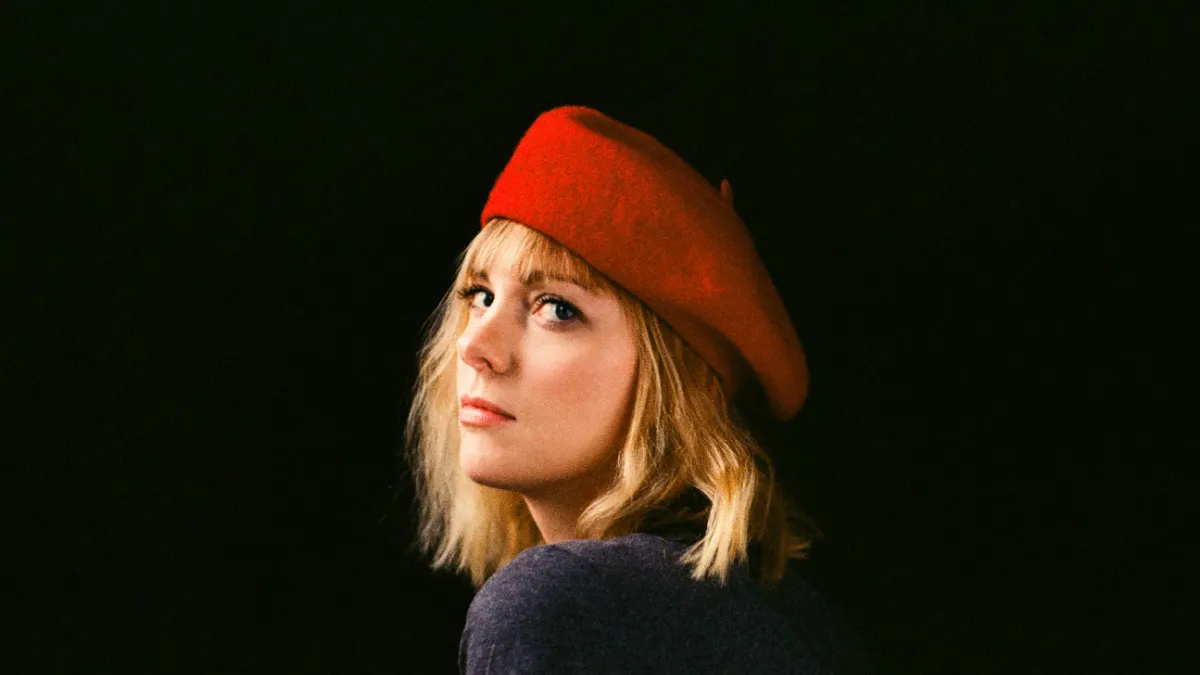 Photo provided by Saskia Keultjes; Photo Credit: Paul Jun
Saskia Keultjes is a German illustrator currently residing in Los Angeles. She has created art for companies like Amazon, Warby Parker, The New Yorker, Toyota, and more. She specializes in illustrative branding, book illustration, and editorial. Recurring themes in Saskia's work include self-care, love, and improvement. Saskia enjoys creating drawings in the medium of pen and ink (on paper) or creates digital lines that hold a similar, hand-made tangibility.
In our course, Building Personal Resilience, Saskia uses her unique style to capture the essence of resilience and its transformative impact on personal growth. 
We spoke with Saskia to learn more about her work, what inspires her creativity, and what it was like to work on a Harvard Online course. 
Harvard Online (HO): Can you tell us a little bit about yourself? 
Saskia Keultjes (SK): I'm a German illustrator and self-declared explorer based in Los Angeles. I love clouds and coffee. 
 
HO: What was your journey to becoming an artist? 
SK: My journey started when I was a kid, I would see pictures in my head that I wanted to hold on to after seeing them. Like many kids, it inspired me to draw regularly from imagination. Then, when I was in art school, I found out that this could be a path for me. Around that time (2012), I started releasing daily stream-of-consciousness and mood drawings on Tumblr, which led to my first gig. 
 
HO: How would you describe your artistic style? What is your artistic inspiration? 
Image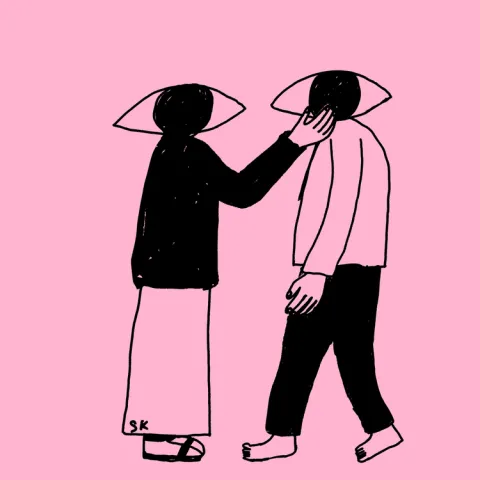 Eye contact, Personal Work/Study by Saskia Keultjes
Illustration provided by Saskia Keultjes and Sullivan Moore. 
SK: Since I remember, I have been obsessed with lines, light and shadows, seeing, drawing and noticing them. This curiosity, my thoughts, dreams and feelings, still inspire me to draw. I'm very much in my head, ears, and eyes. I find pleasure in it. I love ideas that are simple, organic, floating, and leave space. My style is organically informed by my taste. 
 
HO: Who is your favorite artist at the moment?
SK: René Magritte has always been my favorite artist. 
 
HO: What type of art do you most enjoy producing?
SK: I enjoy creating pen and ink drawings the most, there is something so satisfying about seeing dark spaces swallow the crisp paper. 
 
HO: Where is your favorite place to create and work? 
SK: Outside! That's my favorite place to draw.
 
HO: How did you approach developing the artwork and style for this course? How did the content, pedagogical approach, and discussions with the course team inform the style?
SK: First off, it was a pleasure to work with the incredible creative team led by Stuart Rogers. Thanks so much for thinking of me for these educational videos. Harvard stands for knowledge and ideas; a dream client for me! Also special thanks to my agent Kate Moore from Sullivan Moore artist agency for keeping time and acing communication. 
Image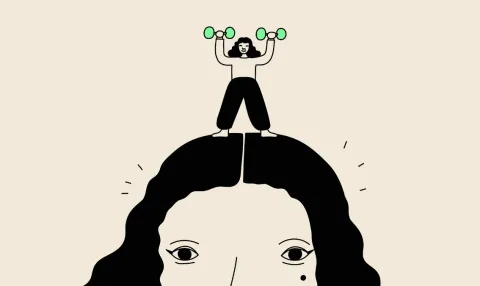 Illustration from Building Personal Resilience course
Back to the question. My approach was to create easy to understand, powerful conceptual line art, heavy dark spaces with pops of color (based on the brief and direction) to tell the stories provided by Harvard. I took into account the animation possibilities while designing the drawings. 
The content and pedagogy resonated with me on an intellectual and emotional level, which inspired some of the image ideas and characters. I also used language research, idioms, and photographic references to get to an idea that would communicate the themes and subject matter. 
The process moved from thumbnail sketches to refined sketches into the vector space. Each of these rounds included feedback from the team. 
 
HO: Did anything surprise you while working on this project? 
SK: It surprised me that the content and subject matter of the course were so relevant to me and my mental health journey. I must say, I learned a lot! It made me process through my patterns of anxiety, which I did not anticipate starting the project.
 
HO: What are your hobbies outside of creating art? Do any of these hobbies inspire your artistic style? 
SK:  Yes! I play synth and take piano lessons. I also produce my own music together with friends. Music is a major influence on my life, especially song lyrics. I also love to work to ambient music, there is always a record playing in my workspace. 
 
HO: Is there a recent movie or book that you have watched/read that inspired you?
SK:  The most recent book that inspired me was the surrealist novel Mad Love by André Breton. It led me to draw and write little stories in journal pages with a similar layout and changed my perspective. I've also been inspired by David Lynch films recently.
 
Want to check out Saskia's work in the course? Register now to begin Building Personal Resilience: Managing Mental Health and Anxiety to be immersed in Saskia's creative world all while building skills to help you become your most resilient self!
---
Connect with Saskia
Saskia Keultjes is represented by Kate Moore at Sullivan Moore. You can connect with Saskia on her website, Instagram, or Tumblr.