Meet Our Harvard Online Learners
Published April 24, 2023
---
Our learners are at the core of every decision we make at Harvard Online. From learning paths to course offerings to our blog posts, our team is dedicated to providing useful and informative content to our global community.
Our worldwide community of curious, inquisitive, and engaged learners is all around you. We'd like to introduce you to a few today who were particularly excited to share their Harvard Online experience and help you determine if you're ready to become a Harvard Online learner.
Image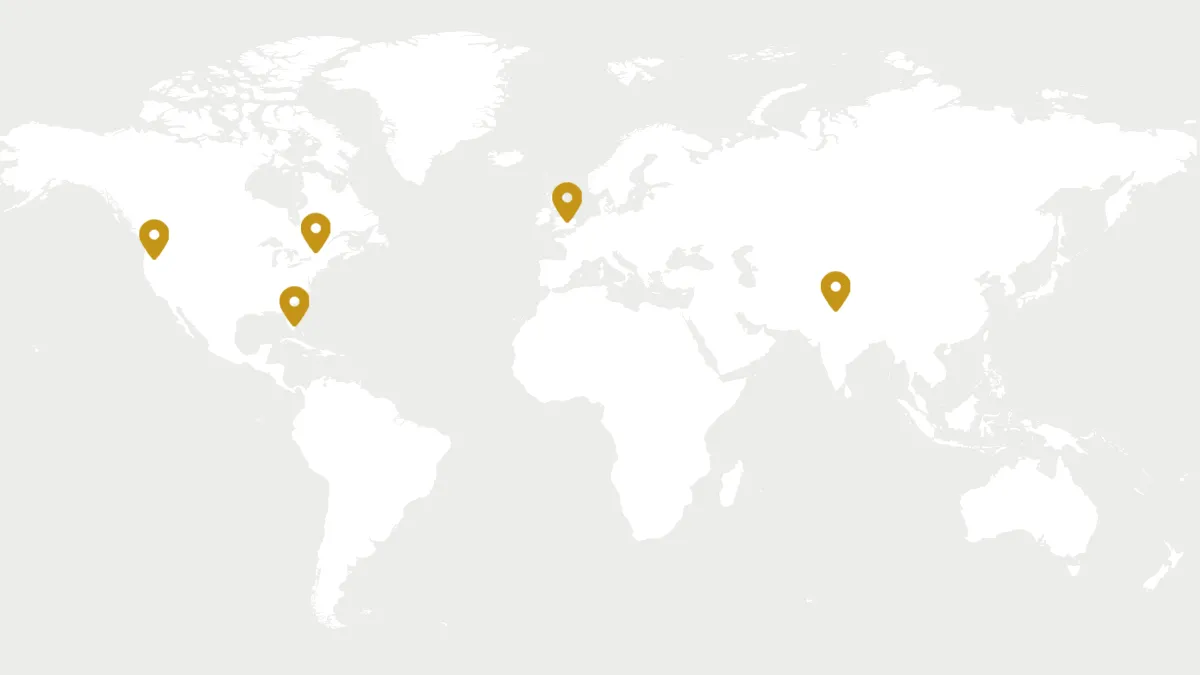 Gerald L., Montreal, Quebec
"I've been a French Canadian judge for 38 years, and I took the Justice course with Harvard Online. For me, it was a very interesting course and a serious one as well. Especially because it was aimed at the aspect of Justice of the law, which was very helpful for me in my profession.
Being part of the Harvard Global community of Learners is for me more than just a university. It is a community of human body community of people. And for that reason, I feel proud to be a member of this great community."

Ronna L., Washington, United States
"I'm a retired emerita faculty member of a public university and I've taken about 9 courses since 2016 with Harvard Online. Each course fulfilled my goals at the time and I've always learned information that added new life to my goals. For example, many of the courses fulfilled my interest and curiosity, but I was also surprised to learn new teaching methods and approaches throughout the courses. In my learning experience, it's so important to hear from others in our global community to discuss course topics and issues."
Rajiv S., Amritsar, India
"I work as a school principal and during the period of pandemic work from home conditions, I came across Harvard Online. I'm glad I came across the flexibility of HarvardX courses with free audited options as I got the opportunity to learn about a number of topics based on my interests.
These courses helped in consolidating and validating some of my existing beliefs and theories. I was able to make use of the knowledge in my work area with confidence and authority.
I feel connected with a large body of learners and practitioners by being a part of Harvard Online's global community of learners. A lot of my lessons during the courses came from reading and viewing the works and ideas of fellow learners. It feels good to know that there are so many people of all age groups, regions and countries eager to learn and find solutions to some of our common problems, thereby helping to make this world a better place."

Amanda F., United Kingdom
"I had no experience of coding when I started CS50 as a way of passing lockdown. 
I remember David Malan saying in the first lecture that the first simple coding steps can take you to surprising levels of achievement, and I've found that to be true. The courses took me MUCH further than I expected - I've published an app on Google Play Store, understood AI learning and have written two games! 
Through Harvard Online, I'm part of an international community of self-starters, developing and learning in a world-class teaching environment. The fact that it's open to all is absolutely brilliant. I've benefited enormously in both knowledge and confidence. It's great to think there are others earning the same satisfaction and surprising themselves in the same way!"

Shaun A., Florida, United States
"I'm a Business Analyst at a school and enrolled in the certification for Contract Law. I've always loved law and I'm taking a Bachelors of International Law degree course at a different institution. With Harvard Online's courses, I've been able to actually do some pre-work before I send my materials to my attorney. I also feel a lot more comfortable in reviewing legal documents.
Being part of the Harvard Online global community, I feel like I'm part of an exceptional group of learners who have undergone a special kind of high quality education."
Join our worldwide community of learners by enrolling in an online course today. Search our course catalog for our variety of topic areas or check out our themed series for a deep dive into concepts like health care, data science, law, and more.
Related Articles
---
How Harvard Online Learners Succeed
Harvard Online learners don't just take our courses, they are active participants in their own learning endeavors and engage with a broad community along the way.
Image
Top 10 Summer Courses for Students
With online education at your fingertips, the opportunities to boost your knowledge are endless.
Image