The rapid acceleration of technological innovation has become an inescapable part of our daily lives. From artificial intelligence (AI) and virtual reality to advanced robotics and tiny machine learning (TinyML) devices, these breakthroughs have the potential to redefine the way we study, work, and socialize. However, it's crucial to recognize that the profound impact of these technologies is not without its share of drawbacks and ethical dilemmas.
Image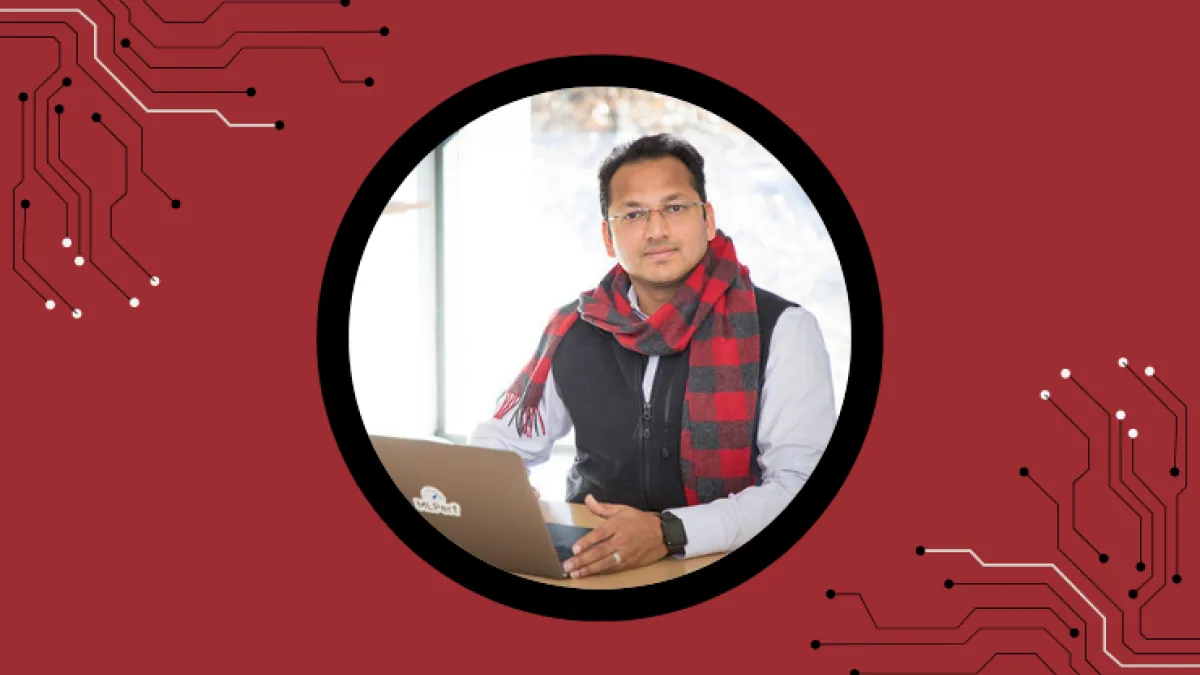 Vijay Janapa Reddi, Associate Professor in the John A. Paulson School of Engineering and Applied Sciences (SEAS) at Harvard University, directs Harvard's Edge Computing Lab and is the faculty lead for the Harvard Online TinyML series. An expert in the field of tiny devices, AI, and edge-centric computing systems, Reddi answers questions about the multifaceted nature of emerging technologies, highlighting both their transformative potential and the challenges they pose. 
 
What technologies on the horizon most interest you?
Vijay Janapa Reddi: There are several emerging technologies that have the potential to transform the way we live and work. One area of great interest is quantum computing, which has the potential to solve complex problems that are currently intractable for classical computers. Quantum computing could revolutionize areas such as drug discovery, cryptography, and materials science. Another area of interest is synthetic biology, which combines biology and engineering to create new biological systems and functions. Synthetic biology has the potential to create new medical treatments, biofuels, and even synthetic organisms that can perform useful tasks.
Are there new technologies that scare you?
VJR: There are emerging technologies that raise concerns and ethical questions. One such technology is deepfake, which uses AI to create realistic but fake videos or images. Deepfake technology can be used for entertainment or political satire, but it also has the potential to be used for malicious purposes, such as spreading disinformation or impersonating individuals. 
Another technology that raises concerns is autonomous weapons, which use AI to identify and engage targets without human intervention. The development and use of such weapons raises serious ethical and legal questions, such as accountability for actions taken by autonomous systems and the potential for unintended consequences. As these emerging technologies continue to develop, it is important to carefully consider their potential implications and to ensure that they are developed and used in a responsible and ethical manner.
What are some ways that organizations in the field can stay up to date as these technologies continue to evolve? 
VJR: To stay competitive in the rapidly evolving world of deep learning, it's crucial to adopt the latest cutting-edge technologies. With parameter and chip wars heating up, it's more important than ever to stay ahead of the curve. Fortunately, there's an exciting solution that can give you a major edge in this intense landscape: neuromorphic computing. By leveraging the power of biological neurons and neural networks, neuromorphic computing can provide unparalleled performance and energy efficiency, helping you stay ahead of the competition and achieve breakthrough results. To this end, this is one area where I am really excited! 
That does sound exciting! Can you explain more about neuromorphic computing?
VJR: Neuromorphic computing is inspired by the structure and function of biological neurons and neural networks, and aims to create computing systems that can perform tasks in a more brain-like manner. Instead of relying on traditional digital circuits and algorithms, neuromorphic computing uses analog circuits and spiking neural networks to process information. One of the key advantages of neuromorphic computing is its potential for low power consumption. Because it mimics the energy-efficient processes of the human brain, neuromorphic computing can perform tasks with a fraction of the power required by traditional computing systems. This could have significant implications for applications such as robotics, where power consumption is a critical factor in determining the usefulness and mobility of a device. 
Another advantage of neuromorphic computing is its potential for efficient and scalable parallel processing. The brain is able to perform complex tasks by distributing computation across billions of neurons and synapses, and neuromorphic computing aims to replicate this approach by using large-scale networks of simple computing elements. This could enable faster and more efficient processing of large amounts of data, leading to improved performance in applications such as image recognition and natural language processing. This technology is needed to keep up with current deep learning trends where there are parameter and chip wars going on!
Interested in learning more about TinyML and AI from Vijay Janapa Reddi? Stay tuned to the Harvard Online blog page for another post from Vijay's interview, or enroll in the TinyML Professional Certificate Series today.