Top 10 Online Courses for Business Professionals
Published May 5, 2023
---
Learning Paths Mentioned in this Post: Harvard On Digital
---
Industries and organizations all around the world are moving forward at a faster pace than ever before. With big goals and deadlines in mind, it's important that leaders and teams in the ever-evolving business landscape continue to expand their skill sets and stay current with the latest industry trends. 
Image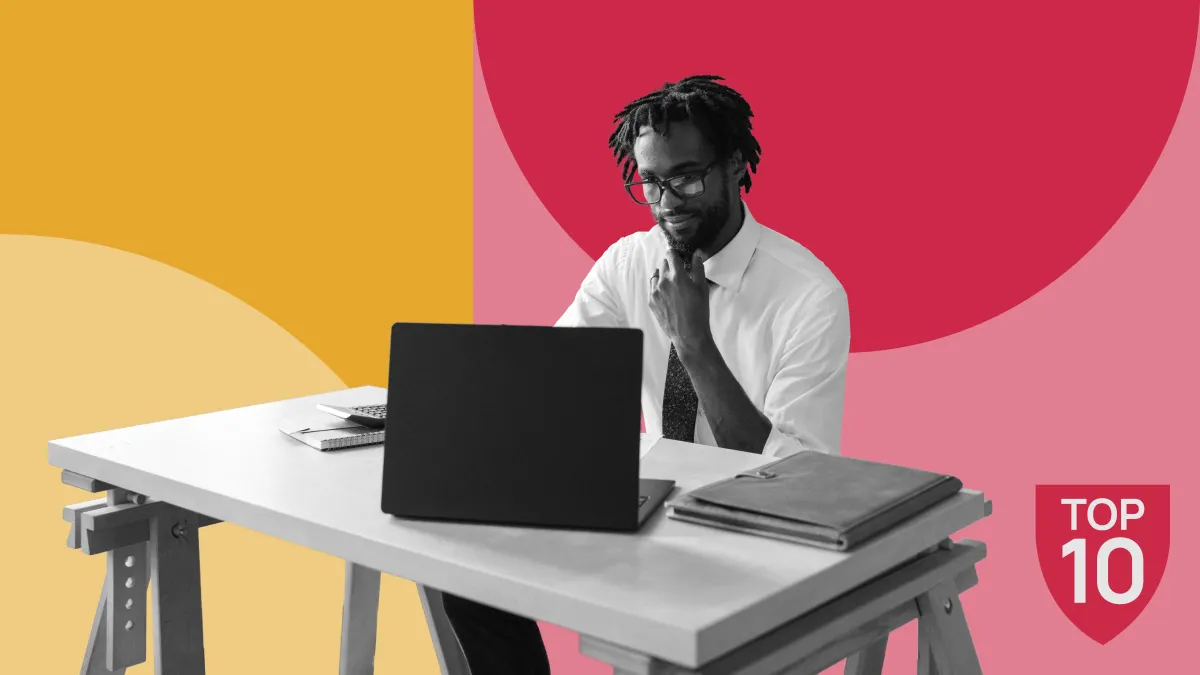 Whether you're a recent graduate or lead a team of 100 people, there is always opportunity to grow. In fact, in order to experience career advancement and business success in 2023, it's essential to take charge of your professional development. By doing so you will ensure that you stay ahead of the constant evolution of technology and changing market demands of today's economy. 
By regularly pursuing learning opportunities, you are giving yourself, your team, and your business the best chance to meet goals, experience advancement, and thrive. 
Fortunately, there are a wide variety of online learning and development courses available to help you achieve your professional and organizational goals. Many of these courses can be completed on your own schedule and even offer the opportunity to network with leaders all over the world. 
We have compiled a list of our top online courses for goal-oriented business professionals like you who are ready to take the next step in their professional development:
10. Open Innovation
The course you need for when your team or organization is struggling to solve a problem on its own and you're paying for effort instead of solutions. 
"I should have taken this course earlier!"
—Ed Wong, Open Innovation Learner 
The top companies around the world have figured out how to use the wisdom of the crowd to help them create products and services that we use on a daily basis—from your smartphone apps to Wikipedia. This course presents a foundational understanding of open innovation, helping you not only solve some of your most difficult problems, but also gain access to a pool of talent that goes far beyond your organization's walls. 
9. Big Data for Social Good
The course for professionals and businesses who want to use their work to make a difference in the world.
Using big data sets and data science, you will learn to compare trends across the U.S. and understand the causal effect of policies that can expand opportunities in specific neighborhoods. By the end of this course, you will have a foundational understanding of how big data can be used to measure mobility and solve social problems.
8. Exercising Leadership: Foundational Principles
The course for the aspiring leader.
Explore strategies for leading in a changing world where adaptive pressures will continue to challenge all of us. You will discover new ways to approach complex organizational systems and take thoughtful action on the work we all face ahead. Most importantly, you will reflect on how to move forward on the leadership challenges you care about most.
7. Data Privacy and Technology
The course for professionals or teams that handle personal data and information. 
"I would highly recommend this course to a colleague."
—Camilla de Carvalho, Data Privacy and Technology Learner
Through real-life examples with industry experts, policy makers, and privacy researchers you'll gain privacy and data protection training, and examine legal and ethical implications of collecting personal data, understand who's responsible for protecting personal data, and comprehend why antitrust and privacy laws are unable to keep pace with the rapid change in technology. 
6. Improving Your Business Through a Culture of Health
The course for leaders who want to make their organization a better place to work.
Named Runner Up for Best Online Program of 2018 by ProEd, this HarvardX course is presented by leading faculty from the Harvard T.H. Chan School of Public Health and the Harvard Business School and will provide businesses with strategies, tactics, and tools to gain a competitive advantage by implementing a Culture of Health to address these issues and stay ahead. Embracing a Culture of Health can improve your employees' well-being as well as the health of your consumers, your communities, and the environment. A Culture of Health can help you to reduce costs, increase revenues and profits, and enhance your company's reputation.
5. Building Personal Resilience: Managing Anxiety and Mental Health
The course for any professional who wants to conquer their fear and make fast progress toward their goals.
We all face challenging decisions and experience stressful situations at some point in our lives. Building mental strength and personal resilience is possible when you focus on implementing simple but powerful tools in your everyday life. With a focus on proven psychology philosophies and science-driven skills to overcome challenges, this course breaks down five core components to creating better stress management habits.
4. Data Science Principles
The course for learning how to "talk data" with the data science and analysis teams at your organization.
"This is a topic that people in any industry should have at least basic knowledge of."
—Carlos E. Sapene, Data Science Principles Learner
An introduction to data science course for anyone who wants to positively impact outcomes and understand insights from their company's data collection and analysis efforts. This course will prepare you to speak the language of data science and contribute to data-oriented discussions within your company and daily life. This is a course for beginners and managers to better understand what data science is and how to work with data scientists.
3. Remote Work Revolution for Everyone
The course for ensuring remote work is beneficial for everyone. 
Learn to excel in the virtual-work landscape. Using the Harvard Business School case method of real-world examples, Professor Tsedal Neeley will not only provide actionable recommendations but also explain the theories and concepts behind them. You will learn how to build trust, increase productivity, use digital tools intelligently, and remain fully aligned with your remote team. By the end of the course, you will create actionable steps to "relaunch" your team—focusing on new ways to stay connected, be collaborative, and remain productive—while meeting your own personal and organizational goals.
2. Rhetoric: The Art of Persuasive Writing and Public Speaking
The course for leveling up your communication and presentation skills.
Built around Harvard Professor James Engell's on-campus course, "Elements of Rhetoric," this course will help you analyze and apply rhetorical structure and style, appreciate the relevance of persuasive communication in your own life, and understand how to persuade and recognize when someone is trying to persuade you. You will be inspired to share your viewpoint and discover the most powerful ways to convince others to champion your cause. Join us to find your voice!
1. Data Science for Business
The course for transforming your organization with the power of data.
Data is only as useful as the insights you can collect from it. As a business professional, you can help realize the full potential of your data by building the skills that will help you effectively understand, visualize, and analyze the data available to you. Data Science for Business will help you appreciate the full benefits of data-driven decision making and teach you the business analytics tools and techniques you need to effectively build better business solutions and become a stronger manager. 
Go Further: Earn A Certificate of Specialization in Harvard on Digital
The Harvard on Digital Certificate of Specialization offers a Learning Path to accelerate professional development. This Learning Path provides unparalleled access to a faculty of experts who introduce cutting-edge solutions to current industry challenges using the methods you can only find at Harvard.
Participants can take courses that are part of the Harvard on Digital Learning Path in any order, but we suggest they begin with Data Science Principles, then move on to complete any two of the Learning Path eligible courses to gain deeper insights and expertise based on their professional needs. 
Those who successfully complete three courses from the Harvard on Digital Learning Path within 18 months will earn a Certificate of Specialization, which can elevate professional standing and signify to employers a commitment to growth and lifelong learning.
In less than 18 months, learners will develop relationships with other rising leaders around the globe and cultivate skills they can immediately apply to advance their careers, strengthen their teams, and become changemakers within their organizations.
Need more details on these learning opportunities? Learn more about the Harvard on Digital Learning Path or the Health Care Leadership Learning Path.