Jim and Mike on Data Privacy and TikTok
Published April 3, 2023
---
---
Over the last 20 years, social media has revolutionized the way we connect, share information, and consume content. Websites and applications that began as a fun way to interact with friends and family online have become complex, algorithm-powered machines used to collect, measure, and share personal data. Everyday, vast amounts of data are shared online as a result of technology and social media becoming embedded into our daily routines. Considering this, it's not surprising that concerns over data privacy have become more prevalent in the news, legislation, and conversations in our homes and workplaces. 
Image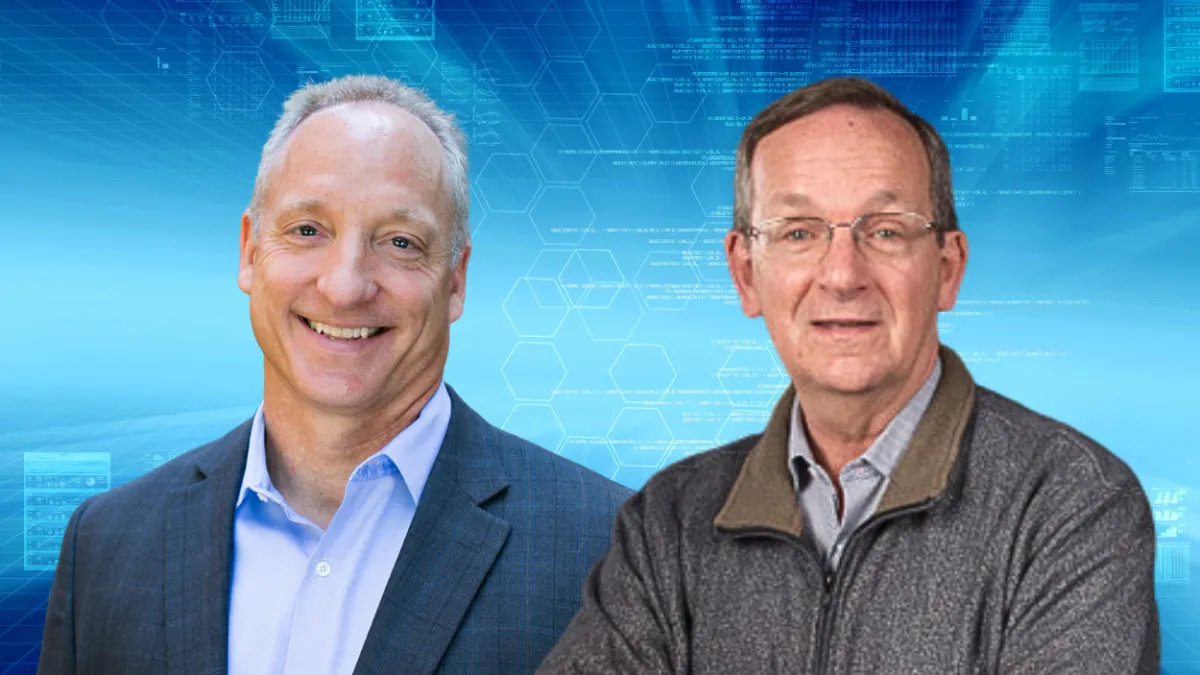 Mike Smith and Jim Waldo
Most recently, TikTok, a popular social media app known for its short-form videos, has gained immense popularity among users worldwide. As the platform continues to grow, it has also taken center stage in the international dialogue around social media and data privacy. 
Experts in the field of computer science and data privacy, Michael D. Smith (Professor of Engineering and Applied Sciences) and Jim Waldo (Professor of the Practice of Computer Science), answer questions about TikTok and offer their thoughts on the issues surrounding social media and data privacy. 

Do you use TikTok?
Jim Waldo (JW): I don't use TikTok (too old, too grouchy). I've watched the feed a couple of times, but never contributed any content.
Michael D. Smith (MDS): I hardly use any social media. Part of it is my concern with what the social media companies do with my information and how the use of these platforms provides information about me to any random, not-necessarily-good person. And part of it is I don't have time to write posts, thoughtful or not!

Is TikTok different from other social media platforms like Facebook, Instagram, or Twitter?
MDS: If we put global politics aside, I don't think that this platform is any better or worse for privacy than any other. But then again, I have a low opinion about the privacy provided by any existing social media platform.
JW: I think the current debate over TikTok shows the need for some critical thinking of the kind we have been trying to teach. The worries about national security confuse the ability of TikTok to potentially exacerbate propaganda through its selection of content in a user's feed with worries about gathering data, either from the videos themselves or from the information gathered while you watch. These are very different concerns.

Why is TikTok in particular being called into question over data privacy concerns?
JW: Worries about the data being gathered are, I think, a particular form of privacy theater. The information particular to TikTok is hard to understand as a national security threat unless we are worried about the CCP stealing the latest middle-school dance moves. Meta-data tracking (such as location when a person is using the app) is no different with TikTok than with any other app (or, for that matter, just carrying a cell phone) and available to anyone (including foreign governments, perhaps using a front-company) that wants to purchase that data.
 
I worry that much of the controversy about TikTok is performance-based playing to a domestic political base. It is not well thought out.


Interested in learning more about trending topics in data privacy from Mike and Jim? Stay tuned to the Harvard Online blog page for their take on ChatGPT and Generative AI, or apply to join the next cohort of their course Data Privacy and Technology.
Related Articles
---
Jim and Mike on the Potential and Limitations of ChatGPT
Leaders in the fields of computer science and data privacy answer questions about ChatGPT and offer their thoughts on the risks and rewards that accompany widespread generative AI technology use.
Keeping Your Data Secure
A discussion about the data privacy trade-offs and challenges presented by today's ever-changing role of technology.
Image