Modern Masterpieces of World Literature
How Writers Reach Beyond Boundaries
Join Harvard faculty, David Damrosch and Martin Puchner, in this online course to examine how great modern writers capture the intricacies of our globalized world.
Featuring faculty from:
Image

Length
8 weeks
3-6 hours per week
Start Modern World Literature today.
What You'll Learn
Based on the second half of the Masterpieces of World Literature edX MOOC, this short literature course examines how writers reach beyond national and linguistic boundaries as worldly readers and travelers, and how their modern fictions rise to the status of world literature.
These masterpieces of modern world literature take part in a tradition of weaving small stories into ambitious projects—one that reaches back to medieval tales and extends forward to contemporary novels. Throughout the course, you will learn how these writers use their fictions to engage directly with the political and social concerns of their present and of a globalized modernity, relating experiences of exploration, migration, international conflict, and cultural exchange.
The course will be delivered via edX and connect learners around the world. By the end of the course, participants will understand:
The recent history of world literature
How literary works are transformed by cultural transmission
How to critically analyze literary works
Historical and political context in China, Argentina, Turkey, and more
Image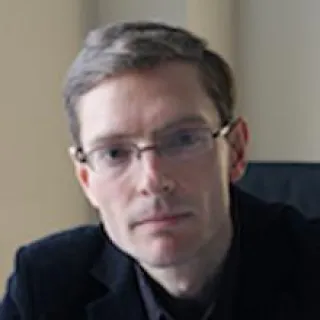 Martin Puchner
Byron and Anita Wien Professor of Drama and of English and Comparative Literature
at Harvard University
Read full bio. 
Course Outline
Introduction: What is World Literature? (Goethe)
West-Eastern Conversations (The 1001 Nights)
Enlightenment in the Colonies (Candide)
China and Its Neighbors (Lu Xun and Eileen Chang)
Inventing Latin America (Jorge Luis Borges, Ficciones)
From Empire to Globe (Wole Soyinka, Death and the King's Horseman)
East-West Encounters (Salman Rushdie, East, West; Jhumpa Lahiri, The Interpreter of Maladies) 
Istanbul in – or as – the World (Orhan Pamuk, My Name Is Red)
Ways to take this course
When you enroll in this course, you will have the option of pursuing a Verified Certificate or Auditing the Course.
A Verified Certificate costs $209 and provides unlimited access to full course materials, activities, tests, and forums. At the end of the course, learners who earn a passing grade can receive a certificate. 
Alternatively, learners can Audit the course for free and have access to select course material, activities, tests, and forums. Please note that this track does not offer a certificate for learners who earn a passing grade.