Introduction to Family Engagement in Education
Collaborating for success in education
Learn about successful collaborations between families and educators and why they lead to improved outcomes for students and schools.
Featuring faculty from:
Image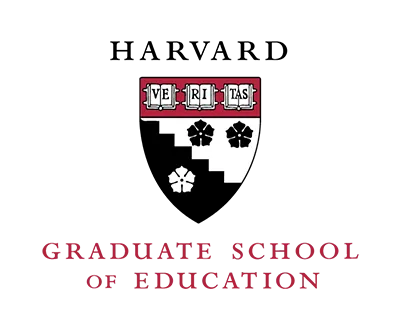 Length
6 weeks
2-4 hours a week
Start Introduction to Family Engagement today.
What You'll Learn
In this education course, you will learn what family engagement is and why it matters to the success of students and schools. We will explore the research linking family engagement to better educational outcomes and speak directly with researchers, educators, students, and families about promising practices in the field.
Family engagement describes what families do at home and in the community to support their children's learning and development. It also encompasses the shared partnership and responsibility between home and school.
Such engagement is essential for school improvement. It is also increasingly recognized as an integral element for proficient practice as an educator.
The course will be delivered via edX and connect learners around the world. By the end of the course, participants will learn:
The relationship between family engagement and improved school/student outcomes from birth through high school
The additional benefits family engagement brings to parents, educators, and communities
What the research shows about the importance of engaging families
Karen L. Mapp, Ed.D, is a Senior Lecturer on Education at the Harvard Graduate School of Education (HGSE) and the Faculty Director of the Education Policy and Management Master's Program. Over the past twenty years, Karen's research and practice focus has been on the cultivation of partnerships among families, community members and educators that support student achievement and school improvement. She served as the co-coordinator with Professor Mark Warren of the Community Organizing and School Reform Research Project and as a core faculty member in the Doctorate in Educational Leadership (EDLD) program at HGSE. She is a founding member of the District Leaders Network on Family and Community Engagement, is a trustee of the Hyams Foundation in Boston, MA, and is on the board of the Institute for Educational Leadership (IEL) in Washington, DC. From 2011 to 2013, Karen served as a consultant on family engagement to the United States Department of Education in the Office of Innovation and Improvement. She currently serves as a consultant to the Family and Community Engagement (FACE) division of Scholastic, Inc.
Ways to take this course
When you enroll in this course, you will have the option of pursuing a Verified Certificate or Auditing the Course.
A Verified Certificate costs $70 and provides unlimited access to full course materials, activities, tests, and forums. At the end of the course, learners who earn a passing grade can receive a certificate. 
Alternatively, learners can Audit the course for free and have access to select course material, activities, tests, and forums. Please note that this track does not offer a certificate for learners who earn a passing grade.