Data Privacy and Technology
Explore the risks and rewards of data privacy and collection
Explore legal and ethical implications of one's personal data, the risks and rewards of data collection and surveillance, and the needs for policy, advocacy, and privacy monitoring, in this Harvard Online course.
Featuring faculty from:
Image

Image

Length
5 weeks, 4-5 hours per week
Length
5 weeks
4-5 hours per week
Apply today for Data Privacy and Technology
What You'll Learn
Why is data privacy important? Where is the line between the benefits of gathering information for business growth and personal privacy? How can you balance security and surveillance in practice? Should the data gathered about your customers be used to personalize the ads they see and the prices they pay? 
Technology isn't value-neutral. As a decision-maker in your personal and professional life, you may find yourself weighing the benefits and risks of using new and emerging technologies to collect personal data.  
As new digital technologies are introduced, they present an ever evolving set of online data protection and privacy challenges for businesses and consumers to face. Data Privacy and Technology will help you think critically about the trade-offs and threats presented by today's digital landscape.
Through real-life examples with industry experts, policy makers, and privacy researchers you'll gain privacy and data protection training, and:
Examine legal and ethical implications of collecting personal data.
Understand who's responsible for protecting personal data.
Comprehend why antitrust and privacy laws are unable to keep pace with the rapid change in technology. 
Throughout the modules in this course you will be introduced to concepts on data privacy and ethics, and have the opportunity to:
Explore the positive and negative impact of technology on privacy.
Understand the concepts behind privacy and ethics in information technology.
Uncover the risks and rewards of surveillance.
Examine the future of data privacy ethics, collection, and usage.
Be introduced to the technology of personal data collection.
Privacy is a complex and multifaceted concept. This course aims to help you become an effective leader in business task forces, privacy-forward communities, and data-sharing practices. 
By the end of the course, you will be ready to contribute to your organization as it grapples with the interaction between privacy and big data.  
Do you agree to enroll in this course and earn your data privacy certification? 
It's time to learn how to balance the utility of a dataset with the privacy of the individuals.
 
Engage in dialogue and decision making about data collection and security in your workplace.
Explain the attempts to legally define privacy and the ongoing conflict of laws and norms within technology advancements.
Identify approaches to collecting, using, and selling data, including data privacy policies—and the impact on consumer protections.
Analyze challenges related to the anonymization of data and the tensions between privacy and utility.
Examine the price of personal data and the trade-offs between privacy and other values.
Recognize and prepare for the impacts of emerging technologies on the future of privacy, protection, and the law.
Think critically about privacy issues from multiple angles, exploring policy, cultural, and societal impacts.
Michael D. Smith is the John H. Finley, Jr. Professor of Engineering and Applied Sciences and a Distinguished Service Professor at Harvard University. He spent 11 years as the Edgerley Family Dean of the Faculty of Arts and Sciences, leading Harvard's oldest and largest school. Smith was actively involved in the launch of edX, and served on its board from 2012 to 2018. Earlier in his career, he spent time in industry building a range of computing hardware for Honeywell Information Systems and, in 2001, co-founded the data security company Liquid Machines, which was acquired in 2010 by Check Point Software Technologies. While at Harvard, he received a prestigious National Science Foundation Young Investigator Award and the Alpha Iota Prize for Excellence in Teaching.
Jim Waldo is the Gordon McKay Professor of the Practice of Computer Science in the School of Engineering and Applied Sciences at Harvard, where he teaches courses in distributed systems and privacy; the Chief Technology Officer for the School of Engineering and Applied Sciences; and a Professor of Policy teaching on topics of technology and policy at the Harvard Kennedy School. Waldo was a Distinguished Engineer with Sun Microsystems Laboratories, where he investigated next-generation, large-scale distributed systems, and got his start in distributed systems at Apollo Computer.
Real World Case Studies
Affiliations are listed for identification purposes only.
Image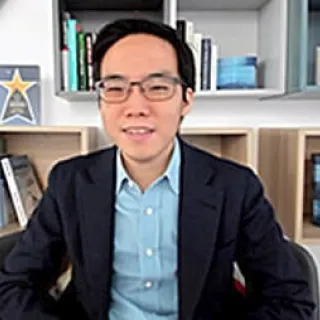 Andy Yen
Hear from a CEO on creating a privacy-forward business and learn more about the cost of privacy-protection.
Image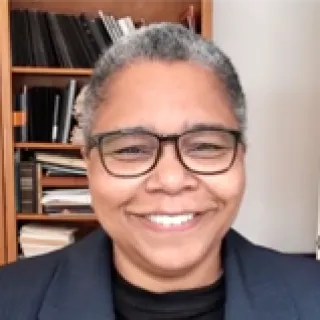 Latanya Sweeney
Find out how technology can be a vehicle for stereotyping and the pitfalls of advertising algorithms in a conversation with Harvard faculty.
Image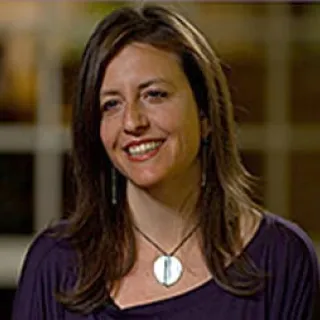 Rebecca Skloot
Learn from a New York Times bestselling author of "The Immortal Life of Henrietta Lacks" about the complexity of biomedical research and the ethics of informed consent.
Available Discounts and Benefits for Groups and Individuals
Image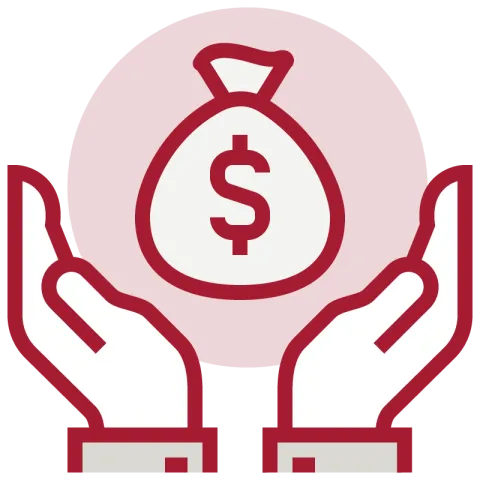 Experience Harvard Online by utilizing our wide variety of discount programs for individuals and groups. 
Past Participant Discounts
Learners who have enrolled in at least one qualifying Harvard Online program hosted on the HBS Online platform are eligible to receive a 30% discount on this course, regardless of completion or certificate status in the first purchased program. Past Participant Discounts are automatically applied to the Program Fee upon time of payment.  Learn more here.
Learners who have earned a verified certificate for a HarvardX course hosted on the edX platform are eligible to receive a 30% discount on this course using a discount code. Discounts are not available after you've submitted payment, so if you think you are eligible for a discount on a registration, please check your email for a code or contact us.
Nonprofit, Government, Military, and Education Discounts
For this course we offer a 30% discount for learners who work in the nonprofit, government, military, or education fields. 
Eligibility is determined by a prospective learner's email address, ending in .org, .gov, .mil, or .edu. Interested learners can apply below for the discount and, if eligible, will receive a promo code to enter when completing payment information to enroll in a Harvard Online program. Click here to apply for these discounts.
Gather your team to experience Data Privacy and Technology and other Harvard Online courses to enjoy the benefits of learning together: 
Single invoicing for groups of 10 or more
Tiered discounts and pricing available with up to 50% off
Growth reports on your team's progress
Flexible course and partnership plans 
On Data Privacy and Technology
"The course was informative on both current and future data privacy and technological innovation trends—the need for data privacy without inhibiting innovation. The team and instructors prompt critical thinking while broadening the understanding of data privacy beyond the frontiers. At the end of the course, I concluded that there was a need for a mass cultural shift towards ethical use of technology."
Joanita Nagaba
Co-founder, ANJ Data Management Solutions Africa Ltd.
On Data Privacy and Technology
"I love the way the course is structured with real-world examples and the critical thinking sessions. It forces us to reflect upon what is happening around us. People who have an interest in cybersecurity, as well as those that would like to gain more general knowledge, would greatly benefit from this course."
Anand Narayan
Account Executive, Lenovo Canada
On Data Privacy and Technology
"I would highly recommend the course to a colleague as it was a very interesting course. The way the course is designed helped me to interact with my peers and learn from them, expending my perspective about the subjects being discussed. I also feel that I learned more about privacy and data protection in ways that I would never have thought about it if it wasn't for the real-world cases."
Camilla de Carvalho
Corporate Paralegal and Governance Specialist, Concert Properties Ltd.
On Data Privacy and Technology
"I recommended the course to a colleague. I feel that the course provides a perspective into real-life privacy concerns. This perspective changes, in my context, the way I view privacy-related legislation. I think the course is especially relevant for anyone who is venturing into a career path centred around data privacy and technology. I also appreciate the interplay between privacy and technology because I got to see just how crucial it is to guard against the innovation of technology that is non-compliant with data privacy laws."
Giscard Kotelo
Privacy Consultant, Deloitte
On Data Privacy and Technology
"I have truly enjoyed this course and I never thought that I would learn this much from an online course. The critical thinking has been awesome and really improved how I approach privacy issues at work and in my private life. The mix of short lectures, cases, discussions, and having to author responses as well as review and grade others (and having your responses graded) was excellent. I have already recommended this course to my colleagues."
Sofia Sjöö
Principal Data Privacy Specialist, LL.M
Syllabus and Upcoming Calendars 
Data Privacy and Technology is a complex and multifaceted concept. This course aims to help you become a better decision maker around data-sharing practices. You will explore data privacy ethics and principles, the risks of data collection and surveillance, and the need for data privacy policy, advocacy, and monitoring.
Learning requirements: In order to earn a Certificate of Completion from Harvard Online and Harvard Business School Online, participants must thoughtfully complete all 5 modules, including satisfactory completion of the associated assignments, by stated deadlines.
Study the Stop LAPD Spying Coalition case
Expand your definition of privacy to acknowledge multiple definitions shaped by history, culture, and personal experience
Reframe privacy as a thorny and actionable issue, where technology is not value-neutral
Interpret the long conflict between privacy norms and technological advancement through historical and ethical lenses
Study the California Consumer Privacy Act (CCPA) and Henrietta Lacks and the Story of HeLa Cells cases
Identify key differences among laws and regulations governing privacy and understand the implications of these differences
Understand the harms associated with data collection and data usage, and the rise of ethics in human subjects research
Gain insights into how data can be used in unpredictable ways and consider how these usages can shift notions of privacy
Study the Data Re-identification, EdX Data for Education Research, and U.S. Census cases
Comprehend the implementation challenges of anonymizing a data set
Understand some common technical measures of data privacy, specifically k-anonymity and differential privacy
Explain the difference between anonymized and de-identified data
Recognize the difference between anonymity and having your personal data in a de-identified
Study Algorithmic Bias in Facebook Ads, Proton, and Extremism Online cases
Recognize how algorithms differentiate based on otherwise protected attributes and why de-identification of the individual is not enough to protect people from harm
Compare the economic value of privacy at the individual and group level, and how some companies build their business model around privacy
Understand how personalizing each of our views of the world leads to information silos
Study Deepfakes and Birth and Death cases
Characterize deep fakes and the unique risks to privacy that they present
Predict future privacy issues and the harms and benefits that might occur
Earn Your Certificate
Enroll today in Harvard Online's Data Privacy and Technology course.
Still Have Questions?
Are there discounts available for this course? Are there prerequisites? What are the learning requirements? How do I list my certificate on my resume?
Learn the answers to these and more in our FAQs.
Image